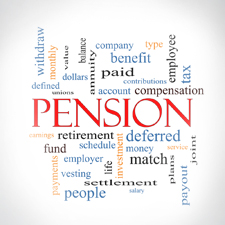 Pension payout options may intimidate or even frustrate some of your clients. With 25 or more annuity choices, as well as a lump-sum option, this can—understandably—be a daunting decision.
As their financial advisor, how can you move clients out of "analysis paralysis," help them make smart decisions about their pensions, and help make their retirement vision a reality? Think beyond the numbers.
Your analysis of actuarial equivalents, present values, and rate-of-return assumptions is important, to be sure. Yet these items are only part of the picture.
By taking a more holistic approach, you'll be better positioned to help clients select the payout option that truly fits their unique financial situation and life circumstances. To begin, discuss the following factors:
Overall Retirement Income Needs
The pension payout decision can have serious implications for retirement income security. When discussing retirement with a client, you should gauge the pension's role within his or her retirement income portfolio.
To begin, sketch out a projected retirement budget against the known sources of retirement income, such as pension and social security payments. Next, break down the client's income needs into two components: basic living expenses and discretionary spending. By doing this, you can measure the client's "emotional temperature" regarding retirement planning, as well as the pension's importance.
Net Worth and Risk Tolerance
A client with limited invested assets may want to plan for the majority of his or her retirement income to come from social security and pension payouts. These sources of lifetime guaranteed income offer increased protection against the worst-case retirement income scenario: outliving one's money.
A client with a more robust investment portfolio may find the lump-sum payout option more attractive because he or she can invest this money for growth. In this case, you may consider viewing social security and pension income as funding the client's fixed income expenses.
Inflation
Some pension annuity options feature a cost-of-living adjustment (COLA), guaranteeing that payments increase by a stated percentage each year.
If your client's pension annuity option does not include a COLA feature, inflation is a vital consideration because purchasing power will decrease over time. Taking the lump sum and rolling it over to the client's IRA may provide more investment flexibility—including the ability to invest in Treasury Inflation-Protected Securities—but also introduces volatility and longevity risks.
Health and Longevity
Life expectancy is an important element in this analysis. The Society of Actuaries' 2013 study found that for a married couple, both 65 years old, there's a 45 percent chance that one spouse will live to age 90, resulting in a 25-year retirement.
Different payout options should be assessed depending on your client's—and his or her spouse's—health and life expectancy. There are many different options to consider, including pension maximization and joint and survivor annuity options.
Weigh Risk
Lastly, consider the level of risk that accompanies any pension decision—and educate your client. Electing an annuity payment comes with plan solvency risk. If a plan is terminated, the Pension Benefit Guaranty Corporation (PBGC) insures private pension obligations, but this protection is limited. The more your client's monthly pension payment exceeds the PBGC guaranty, the more risk he or she assumes.
On the other hand, electing a lump-sum payment comes with market risk and introduces a psychological element: the client may be tempted to consume the lump sum faster than a monthly income stream. Carefully consider whether he or she can assume the appropriate amount of risk for an invested lump sum to meet or exceed a lifetime guaranteed monthly pension paycheck. For all retirees, reliable cash flow is critical.
The bottom line? A holistic approach is best for determining different pension payout strategies. As their trusted financial advisor, you can help your clients determine the best options—and help secure a well-funded retirement.
How do you help your clients evaluate pension payout options? Share your successes—and failures—by commenting below.