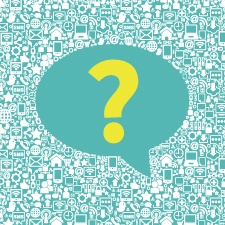 Early in a new year, it's easy to get swept up in New Year's resolutions and making big plans for the future. Here at Commonwealth, the advisor hot topics so far in 2016 seem to revolve around online content marketing and how to improve their firms' online presence: "What should I be doing? What are other advisors doing? I've been thinking about trying . . ."
Promoting your firm using various online strategies is something you should absolutely prioritize in your marketing plan, but what does "online" actually encompass? And how far down that path are you ready and able to go?
Do You Need More Than a Website?
Having a basic website for existing clients to gain account access is perfect for some. On the other hand, many prefer to offer a more in-depth suite of biographical information, educational content, videos, calculators, and so forth. Of course, there are many shades in between.
Does social media matter? If you want to move beyond your website, one strategy is to distribute content via social media to help drive more traffic back to your site and improve your SEO. How many bells and whistles you want to include depends largely on the types of clients you work with and the prospective clients you'd like to attract.
Although it's important to post regularly on social media (e.g., Facebook) about economic and financial news to keep your clients in the know, it's also important to engage clients and prospects by adding a little personality to your updates. One strategy you might consider is to plan out a schedule for posts addressing upcoming holidays, seasons, or general sports and culture.
Don't be afraid to start small and grow slowly. On Twitter, for example, choose a username that connects to your professional identity (preferably your own name), add a professional image, and be sure to create a biography that includes keywords that will help you get found (e.g., your specialties).
Manage your time when it comes to managing your social media accounts. You want to make the most of your firm's online presence, but you don't want to invest all of your time updating the various platforms. Instead, consider using a scheduling tool like Sprout Social to help stay up to date and connected to your clients. Just be careful not to take the "social" out of social media. If you aren't actively participating in the process, you aren't going to engage your network very effectively. So, while automating the process can help from an administration and time-management standpoint, make some time to do some of the work yourself, too.
What About Blogs, Podcasts, and Video?
I get questions from advisors on the value of blogging, podcasts, and video quite frequently. It's easy to see why. Creating unique content makes it more likely that you and your firm's website will be found by people looking for the content you've created as opposed to looking for you specifically. But before creating any regularly scheduled content stream, consider the following:
Do you have the stamina for a blog? Committing to an activity like blogging sets an expectation with your readers. If you fail to live up to your end of the bargain, it can be worse than if you had never started at all.
Do you know where to start when it comes to podcasting? Of course, you'll need some equipment (e.g., a quality microphone), but you'll also need to plan out what you want to say—many podcasters start with a simple outline of how their recording will go. (For some great tips on getting started, including the ideal length and the best day to podcast, see buffersocial's article "Podcasting for Beginners.")
Are videos an effective means of reaching prospective clients? According to some experts, not only can videos add a personal touch to your marketing material, but prospective clients may actually have the expectation that you should provide videos on your site to help them learn who you are and how you can help them. To learn best practices when it comes to making a professional video, plus how to promote it, check out this guide to online video marketing.
What Is Right for You?
When you visit a website and see that the most recent blog post was from two years ago, you might think twice about visiting that site again. Don't fall into this trap! Instead, carefully choose which content marketing activities are right for you by first asking the important questions.
What do you enjoy? For those of you who have a passion or a specific niche, a good source of content, and (perhaps most important) a unique perspective to share, expanding your content marketing strategy can be an effective way to reach prospective clients and centers of influence. But creating new content for a blog or podcast is not for everyone. For example:
Do you look forward to writing your quarterly newsletter?
Do you frequently write personal notes to clients?
Do you regularly craft your own market commentary?
Do you enjoy staying on top of the details in your web content?
If you answered "yes" to one or more of these questions, great! Maybe a blog or a podcast is for you. But if you rely heavily on prewritten content, struggle to come up with enough to say to fill a newsletter, and can't remember the last time you updated your bio, this might not be your path.
Is this sustainable? Whether it's publishing a monthly newsletter for your website or writing a weekly blog, if you enjoy the activity, it's likely to be sustainable, but that's not the only factor. Consider your primary focus—working with clients—and answer these questions:
Do you have time to commit to a new endeavor?
Do you have enough content?
Do you have the technical know-how to execute this new activity (e.g., to record, edit, and post a monthly video segment or podcast)?
A Creative Exercise
A creative exercise that might help you determine both the potential enjoyment and sustainability is to sit down and map out what your first six months of content would look like. If you're planning to create a monthly video segment or podcast and can come up with 25 topics right off the bat, then you're likely on the right track. But if just the exercise to brainstorm topics is downright painful—or if you couldn't spend the time to finish it—think about what actually creating the content would be like!
Set Expectations
I'm not suggesting that you skip all tasks that you don't find enjoyable. We all have jobs that need to be done, even if they aren't our favorite. Start by setting reasonable expectations for yourself and your staff, and make sure you consider the full implications of your decision before diving headfirst into a new content marketing strategy. There's no doubt that maximizing your firm's online presence can elevate your brand, plus engage existing and prospective clients, but a solid marketing plan is needed to guide you through the process.
Have you had success writing a blog or hosting a podcast? How do you drive prospective clients to your website? Please share your thoughts with us below.