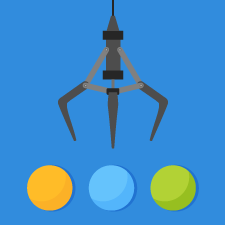 As the landscape of our financial industry evolves, we're seeing an emerging trend that involves a deeper collaboration between clients and their financial advisors. This hybrid advice model can be defined as the combination of two components: a do-it-yourself attitude and professional guidance. It includes offering freedom of choice, which gives clients options that can be tailored to their specific needs, therefore granting them a higher level of service and satisfaction.
Looking for Unicorns
"Dad, they don't have what I want here, let's go somewhere else."
A line like that might as well be the death knell of your business. Once someone says that, you better start making changes.
My six-year-old daughter and I knew exactly what costume we wanted when we walked into the Halloween store. Lucky for me, unicorn costumes aren't as hard to find as actual unicorns, and the sales clerk was kind enough to show us what she had.
The costume looked just fine, but it was very expensive—partly because of its substantial accessories pack, which included multiple tiaras, sets of wings, and a stocked jewelry box. It was an all-or-none package deal, which was unfortunate because we didn't need the additional items. This was the only unicorn costume the store had, and my daughter and I agreed that we should go somewhere else—perhaps online. The store and staff were great, and I would feel good about supporting this business, but the selection was too limited.
The bottom line is that businesses need to offer choice. Consumers are increasingly willing to look elsewhere to get exactly what they want. And this is just as true in the financial services industry as it is in consumer retail. So, what should you do about it?
A New Paradigm: The Three-Part Fee Model
Since the global financial crisis of 2008, which brought a whole host of new regulations to the industry, investors have become more aware, informed, and empowered. They want to be intimately involved in the financial decisions that affect their future.
The traditional fee arrangement of charging for assets under management (AUM) is often used to provide comprehensive (all-in) compensation for the relationship, even though it may not be the best method for everyone. Like the turnkey unicorn costume, it might sometimes be more than our clients or prospects need, want, or can afford.
As a result, we're seeing advisors get creative with changing up their fees and services to capture new clients. One such option is the three-part fee model:
Investment management = AUM fee
Up-front financial planning = one-time fixed fee
Ongoing advice = recurring (subscription-based) fixed fee
Presenting your fees in this way allows clients to immediately see the value of each factor, unlike in the traditional AUM setup. The investment management fee is typically based on total AUM, which makes sense. Up-front and ongoing planning, however, tend to be more project oriented and are better billed through a fixed fee.
What is great about this arrangement is those who don't want to engage in a particular service aren't obligated to pay for it. This flexibility is offering freedom of choice to the customer, and that can make your business more attractive to others.
Consider the young doctor, who might need financial planning services (e.g., student loan repayment, first-home purchase) but has few investable assets on which to charge an all-in AUM fee. Many advisors still would work with such a client in a more traditional arrangement, in the hopes that there will be financial growth over time. When you view your practice more pragmatically, though, why would you enter a relationship that isn't profitable for you—and is potentially more expensive for your client than a fixed fee?
Conversely, an elderly couple might have a large municipal bond portfolio from which they draw income but few planning needs otherwise. Here, an all-in AUM fee would benefit the advisor but certainly not the clients, as they may be paying for unnecessary planning services. Instead, why not match your service offering—and your fee—to the level they need?
An Accommodative and Empathetic Approach
Before we went shopping, I told my daughter I'd split the cost of her costume with her for doing so well in school. Often, things sparkly and shimmery will cloud her judgement (I mean, she is only six), but at $50 for each of us to get the fully loaded unicorn, even she could see that the value wasn't there.
At home in front of the computer, we looked at dozens of costume options and were able to find the perfect combination of price and sass for our needs. We also stumbled upon optional accessory packages for the costumes, which we passed on, but it was nice to have the choice. Perhaps the next little girl looking for a unicorn costume might want more accessories than we did.
Now, imagine if you could make a small adjustment to your services to better align with your clients' needs. What if you were to shift from the traditional model and adopt more of a hybrid advice approach? You'd lessen the risk of losing clients and prospects to another advisor who offers more than just a package deal. In fact, you'd probably increase your clients' happiness and satisfaction, not to mention your business's productivity—which is, in the end, all we really want.
Do you have any stories like the one above where you personally realized the value of offering freedom of choice? Please share below—we'd love to hear your take on it!