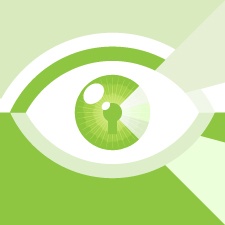 With recent events like the Equifax breach affecting millions of people, there's no doubt that cybersecurity is more important than ever before. And for professionals in the financial planning industry, security awareness is imperative. Your responsibility extends beyond your own finances, identity, and privacy. You are also charged with helping to protect your clients' sensitive information. So, where can you start?
One of the first steps you can take is educating yourself to improve your security awareness, which is just what National Cyber Security Awareness Month (observed in October) aims to do. Launched in 2004 by the Department of Homeland Security, the National Cyber Security Alliance, and the Multi-State Information Sharing & Analysis Center, this campaign strives to raise awareness about cybersecurity, share resources, and improve online safety.
This month (and beyond!), I hope that you will take the time to explore the following resources—and encourage your clients to do the same.
2017 National Cyber Security Awareness Month
The Department of Homeland Security's National Cyber Security Awareness Month site offers detailed information about this year's campaign, which revolves around the following themes:
Simple steps to online safety

Cybersecurity in the workplace is everyone's business

Today's predictions for tomorrow's Internet

The Internet wants you: Consider a career in cybersecurity

Protecting critical infrastructure from cyber threats
It also provides a plethora of resources and ideas to help you promote increased online safety. For example, you could host a cybersecurity event for your clients, or simply share valuable tips with members of your team.
Stop, Think, and Connect
The Stop.Think.Connect site is part of a national public awareness campaign from the Department of Homeland Security in cooperation with the National Cyber Security Alliance. The site's materials, presentations, and handouts can help facilitate your discussions with your colleagues and clients, as well as your friends and family.
You may find the resources for small businesses particularly useful in evaluating data accessibility and security measures. They include:
The FCC small business cyber planner

Mobile safety tips

Physical security guidance documents

Social media guide
Also, the information for students, young professionals, parents, and older adults may be of interest to your clients. By taking the time to explore the site, you're sure to find pertinent information worth sharing.
Stay Safe Online
Powered by the National Cyber Security Alliance, Stay Safe Online offers a variety of ways for you and your clients to be safe while using the Internet. Through tips and resources, you can learn how to help prevent a malware infection; secure a home network; respond to identity theft, fraud, and cybercrime; set up parental controls on mobile devices; and shop online more securely.
Be sure to check out the CyberSecure My Business section of the site. Here, you'll find strategies to help you identify and prioritize your business's cybersecurity actions, as well as to manage cyber risk.
Interested in Learning More?
All this month, you can follow events and discussions on social media through the hashtag #CyberAware. You might also attend a National Cyber Security Awareness Month event that piques your interest.
This month's campaign is a great opportunity to educate yourself on the latest cybersecurity information available. Just remember, your efforts to improve online safety shouldn't end come November. But these resources will provide valuable first steps to protecting your business and clients from ever-present information security threats.
How do you promote online safety for your employees? Would you host a cybersecurity event for your clients? Please share your thoughts with us below!
Editor's Note: This post was originally published in October 2014, but we've updated it to bring you more relevant and timely information.