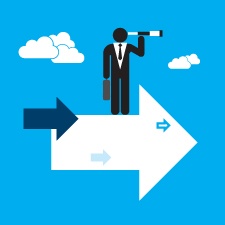 As you know, the SIMPLE IRA can be a valuable retirement plan option for many of your small business owner clients, especially those with fewer than 100 employees. But managing SIMPLE IRA plans can be complex, as there are numerous deadlines and regulations to keep on top of—including everything from when a plan can be established to annual notice requirements.
To help you effectively establish and maintain these plans for your clients, here are five things you need to know, plus some useful tips to keep in mind.
1) Timeline for Establishing a Plan
As an employer, your client can set up a plan at any time between January 1 and October 1 and that plan will be eligible for the current year—as long as he or she (or any predecessor employer) did not previously maintain a SIMPLE IRA plan.
If your client is a new employer who establishes a business after the October 1 deadline, he or she can set up the SIMPLE IRA plan as soon as possible after the business comes into existence. New plans established by employers that have previously established and/or maintained a SIMPLE IRA plan, however, can be effective only on January 1.
Tip: In general, the effective date of a SIMPLE IRA plan is the date that the provisions of the plan become effective. That is, the plan cannot have an effective date that comes before the date an employer adopts the plan.
2) Employee Contributions Vs. Employer Contributions
Here, it's important to distinguish between the deadline for depositing employee salary reduction contributions and the deadline for making employer contributions (3-percent match or 2-percent nonelective contribution).
Employee contributions: The Department of Labor's safe harbor rule for the deposit of employee salary reduction contributions requires that they be deposited no later than seven business days after receipt or withholding by employers.
Employer contributions: The deadline for making employer contributions for the year is the employer's tax filing deadline, including extensions (if applicable), although some employers may make matching contributions with every pay period.
Tip: Contributions to a SIMPLE IRA are not subject to a maximum age requirement. For example, an individual who is still employed after age 70½ can continue to make SIMPLE IRA contributions.
3) Rules for Plan Modification
When it comes to making plan modifications, IRS regulations stipulate that SIMPLE IRA plans run on a calendar-year basis and adhere to the 60-day annual notice requirement (see below). In order to become effective January 1 of the upcoming plan year, all plan amendments (e.g., modifying the type of employer contribution or changing the designated financial institution) must be made prior to November 2 and provided to employees during the SIMPLE IRA annual notice period.
Tip: SIMPLE IRA plans can be amended only on a calendar-year basis.
4) Plan Termination
In a nutshell, SIMPLE IRA plans cannot be terminated midyear and must run on a calendar-year basis. Also, employers are required by the IRS to notify their employees within a reasonable time before November 2 that a plan will be terminated effective the following January 1 (i.e., the upcoming plan year). As such, information regarding plan termination should be provided to employees in the annual notice.
Tip: Employers do not need to notify the IRS that they have terminated a SIMPLE IRA plan. But you should recommend to your clients that it is best practice to keep records of plan termination.
5) Annual Notice
Each year, employers must provide eligible employees with a SIMPLE IRA annual notice before the beginning of the annual election period—the election period generally being the 60-day period immediately preceding January 1 of a calendar year (November 2 to December 31). In other words, the annual notice must be provided to employees before November 2. If it's the employer's first plan year and the plan was established midyear, these dates may be modified.
Tip: Generally, the annual notice to employees includes the following information:
The employees' opportunity to make or change their salary reductions
The employees' ability to select a financial institution that will serve as trustee of their SIMPLE IRA, if applicable
The plan's designated financial institution, if applicable
The employer's decision to make either matching contributions or nonelective contributions
A summary plan description
Written notice that the employees can transfer their balances without cost or penalty if the employer is using a designated financial institution
Be the Expert
Your small business clients rely on you to effectively manage their retirement plans. By keeping on top of appropriate deadlines and being the go-to resource for their SIMPLE IRA questions, you can help your clients make smarter decisions on their path to realizing their retirement vision.
Do you have other tips to share when it comes to managing SIMPLE IRAs? Do you recommend that your clients keep record of their plan terminations? Please share your thoughts with us below!
Commonwealth Financial Network® does not provide legal or tax advice. You should consult a legal or tax professional regarding your individual situation.