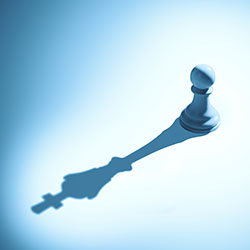 Within the financial services industry, we equate leadership with prudence, diligence, and client care. As a successful wealth manager, you've used these qualities to build a wonderful client base. Your clients trust you with their financial concerns and expect that you will help them pursue their financial goals. You've executed so well, in fact, that one of your clients has now asked, "Can you manage the 401(k) plan I offer to my employees?"
You start to say, "Yes, of course!" Then you pause. Should you take on the task of managing retirement plans in your practice? Would it be better left to a "retirement specialist"? The truth is, you don't have to specialize in this market to effectively manage your client's 401(k) plan. You do, however, need to follow key procedures that speak to plan sponsor expectations and needs, as well as your own fiduciary responsibilities. That way, the next time a client asks this question, you'll be prepared.
Retirement Market by the Numbers
This business segment is becoming increasingly critical to the retirement health of millions of U.S. workers. In large part, this is due to questions surrounding the continuity of social security and the slow death of traditional defined benefit plans companies once offered and funded for their employees. Let's take a look at the big picture.
Aging population. According to the U.S. Census Bureau report An Aging Nation, there were approximately 43.1 million Americans in the 65-plus age cohort in 2012, with that number expected to almost double to 83.7 million by 2050. Further, an average of 10,000 people each day will reach age 65, and people are spending more time in retirement, in part because they are living longer. BlackRock statistics indicate that 65-year-olds have a 50-percent chance of living to 86.6 (6 more years than in 1980) and women to 88.8 (4 more years than in 1980).
Plan participants. As the population ages and is living longer in retirement, the retirement plan business has become, arguably, the most sustainable and fastest-growing market segment. In its "2014 Defined Contribution Survey: Plan Benchmarking," PLANSPONSOR found an overall participation rate of 77.2 percent for defined contribution plans, with an overall rate of 74.2 percent for the micro-plan (sub-$1 million) market segment. In 2014, average account balances jumped to $84,166 from 2013's $76,045. But, take note: a 2011 Retirement Advisor Council study showed approximately 75 percent of plan sponsors with plan assets in the $5 million–$500 million range did not use the services of a retirement plan-centric advisor. Some plan sponsors did not use an advisor or consultant at all!
The competition. Advisors have seen this need and are reacting. The American College of Financial Services recently introduced the Retirement Income Certified Professional designation, now the "fastest-growing credential in the college's 87-year history" (according to Forbes). With so many of your peers entering the market, is it time to consider managing retirement plans in your practice? Where should you begin?
Plan and Participant Health
Retirement specialists who lead this business niche have perfected a repeatable process—a combination of fiduciary and nonfiduciary tasks that consistently measure, manage, and deliver plan and participant health. But there is also a tremendous opportunity for the individual wealth manager to participate. Let's revisit that client who asked you to manage her company's 401(k) plan. What would she (and other typical plan sponsors) expect you to deliver to maximize this critical workplace benefit?
Deliver on expectations. Plan sponsor expectations generally involve a combination of the following:
A holistic strategy for supporting successful retirement outcomes for employees
A sound understanding of fiduciary issues and regulatory rules
Plan design ideas to optimize outcomes while managing or reducing expenses
Effective asset allocation among plan participants
Reasonable fees for defined and agreed-upon services
Confidence in plan compliance, the core investment lineup, and the plan education program
A few of the processes underlying these expectations can be adapted from your wealth management business. Others may be in uncharted territory for you, but they are critically important to understand, articulate, and execute. Keep in mind, this is an ultra-competitive market. A "specialist" is likely reviewing your client's plan profile, plan information, or 5500 filing to find holes and gaps. With that information, the specialist hopes to make an introduction, schedule an appointment with your client, and articulate his or her expertise and leadership. How can you compete?
You already have the relationship, so the hard part is over. Next, strive to adopt the repeatable process used by specialists to satisfy your client's expectations.
7 Key Processes
Here, we'll cover key processes that will help you become more relevant in the retirement plan space. The goal is to define and understand the role you could play in managing, protecting, and growing retirement plan assets—just as you do for your client's other assets. With these steps, you can take a leadership position in this market segment and manage it effectively (even if it's ancillary to your core practice).
Familiarize yourself with ERISA rules/guidelines and industry best practices. The rules governing this business may be different from what you're used to.
Assess the unique needs of the plan and eligible employees. As with your current clients, develop and manage an investment policy that is well defined yet flexible. Be sure to take a variety of investment and asset allocation needs into consideration across all major asset classes.
Use an investment monitoring tool on a quarterly basis. Investment performance and associated criteria should be directly tied to the plan's documented investment policy statement and guidelines. Share the results with the plan sponsor and/or committee members on a quarterly basis through consistent and standardized reporting.
Maintain a fiduciary file. The file should contain all matters pertaining to the plan, actions, and enhancements. This includes the plan documents, associated amendments, quarterly investment reports and action taken, and quarterly meeting minutes (including successes, issues, and associated strategies, if required).
Provide a statement of services. Whether you are offering your services and managing the plan for a fee or commission, effectively managing a retirement plan is about setting expectations, standardizing a repeatable process, and ensuring clarity. Once you've agreed upon a service model and compensation, provide your 408(b)(2) fee disclosure for your client, which is required at the beginning of a new retirement plan relationship.
Periodically benchmark your fees and services. Along with the services that are being provided by the recordkeeper or third-party administrator, document relevance and competitiveness of all fees associated with managing this benefit.
Leverage the expertise and product suites offered by recordkeepers and third-party administrators. Many have robust, turnkey 401(k) products designed for ease of implementation. This will allow you to continue focusing on your core wealth management business while effectively managing the handful of retirement plans you may have.
Many advisors manage or oversee between one and five retirement plans as a result of building successful wealth management practices, not because they're pursuing a retirement plan niche. But by adopting the key processes retirement specialists typically provide to their plan sponsor clients, you'll be well equipped to lead your own client's retirement plan.
Have you successfully managed retirement plans in your practice? Are your clients interested in having you manage their retirement plans? Share your thoughts with us below.