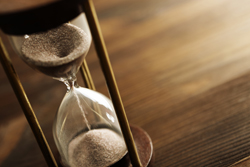 As a financial advisor, you must help clients consider their personal life expectancy, as well as their spouses', for pension planning. Understandably, life expectancy and survivor benefits are some of the most difficult factors to discuss.
That being said, it's crucial for determining how to best fund a client's entire retirement. By devoting time to this topic, you can add tremendous value to the advisor-client relationship.
Bear in mind, retirees are expected to live longer than ever. The American Academy of Actuaries' 2013 study found that for a married couple, both 65 years old, there's a 45 percent chance that one spouse will live to age 90. This could mean a 25-year retirement period.
To start, be sure to analyze several components—including net worth, risk tolerance, and inflation protection—to get a big-picture view of how your client's pension fits into his or her retirement vision. With this information at hand, you'll be better prepared to factor health and longevity into this decision—and help your client enjoy reliable cash flow, regardless of how long he or she lives.
Considerations for Pension Planning
Help your client carefully consider how life expectancy may impact pension planning. Discuss different payout options to get the most from the pension for both your client—and his or her spouse.
Annuity options, rather than a lump-sum payout, may benefit a client who has a longer life expectancy. For example, if the client is offered a $300,000 lump sum or $2,000 per month through a single life annuity, the internal rate of return on $24,000 per year for 25 years amounts to more than 6.25 percent.
Joint and survivor annuity options may benefit married couples, particularly when the nonparticipant spouse is expected to live longer. Several types of annuities are available—such as 50, 75, and 100 percent. For example, if the participant receives $1,000 per month in social security, the spouse receives the standard 50 percent spousal benefit of $500 per month. When the participant spouse dies, the survivor will receive 100 percent of the decedent's benefit of $1,000, but will lose the spousal benefit of $500, one-third of the household's retirement income.
Pension maximization is a retirement strategy for couples where the participant selects the single life annuity option and uses the higher payment to purchase a life insurance policy for the benefit of the surviving spouse, replacing a pension survivor benefit. The difference between the joint and survivor payment and the single life payment is an important factor for pension maximization. As a rule of thumb, the pension maximization strategy makes financial sense if the insured is a preferred nonsmoker or better. It's typically not viable when the insured is standard risk.
Evaluate the client's other retirement income streams to determine the best specific option. Consider any insurance death benefit the survivor is set to receive, as well as the potential changes to social security payments. Also, carefully weigh the effects of the participant spouse's death on the surviving spouse's income sources.
Life expectancy and pension planning for a survivor are two pieces of a large puzzle. You're much more likely to determine the best solution when you take a holistic approach to reviewing your client's retirement income portfolio.
Do you have any tips for other financial advisors? Share your thoughts and ideas by commenting below.