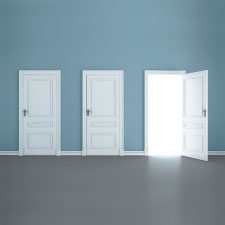 Whether you specialize in retirement plan consulting or serve just a few plans, a retirement plan management tool can be an integral part of your business. Helping to establish efficient and repeatable practices, these tools can provide the structure needed to both grow your 401(k) business and manage the plans you already have.
But how do you choose the right retirement plan management tool for your practice? Making this decision can be an exercise in itself—but one that is well worth doing. To help with the process, here are some factors to consider as you evaluate your options.
What Do You Need?
First, of course, you should know what you need from your plan management tool.
Are you interested in a simple tool to help save time with investment monitoring?
Are you looking for investment monitoring plus a few bells and whistles?
Do you want a holistic retirement plan management platform, combining technology, client reports, and extensive practice management tools?
Once you've figured out what you need, you're ready to move on to the next step of evaluating each tool.
3 Questions to Ask About Investment Monitoring
Retirement plan advisors typically serve as third-party investment professionals, retained to assist plan sponsors in managing the overall investment process for their plans. For this reason, particular consideration should be given to a tool's investment monitoring capabilities.
1) Does the tool allow for customized investment scoring or feature a proprietary scoring methodology? If a tool allows for customized scoring, evaluate the universe of available criteria to ensure that the options are widespread and meaningful. If a tool offers proprietary scoring, see that the methodology is readily available to you.
Whatever tool you choose, it's important to be familiar and comfortable with any investment policy that you present to a plan sponsor. Sponsors will ultimately decide if an investment policy is appropriate for their plan but will often look to their advisor for assistance.
2) Does the tool allow for distinct investment strategies (e.g., active or passive) to be scored against their own unique set of criteria? Although not essential, this feature can strengthen investment monitoring. For example, when evaluating an actively managed fund, risk/return metrics are certainly appropriate. With a passively managed fund, on the other hand, risk/return measurements are less useful, as one would be more concerned with style and tracking metrics.
Keep in mind, tools that do not offer separate scoring can still allow rigorous investment monitoring—provided the single set of criteria is broad enough to be appropriate across all applicable investment strategies.
3) What is the reporting output of the tool (both its appearance and content)? No matter how sophisticated the tool, clients will be evaluating their plan's investment options—and perhaps even the quality of your work—through the report you provide.
Can you include your branding?
Does the tool allow for customized content?
How sophisticated are the analytics, if any?
Ultimately, you want your investment reviews to be seen as professional and insightful.
Additional Capabilities
Beyond investment monitoring, each tool has something different to offer. For example, Retirement Plan Advisory Group (RPAG), a more holistic offering, is more aptly described as a practice management platform than a plan management tool. RPAG offers investment monitoring, but it also provides solutions to a number of other key needs and allows the convenience of using only one plan management tool throughout your day. Other tools offer little beyond investment monitoring, requiring you to find separate tools to address any other unmet needs.
Some additional capabilities to consider when evaluating plan management tools include the following:
Fee benchmarking: Benchmarking is the process of assessing a retirement plan's fees and supported services to determine if expenses are reasonable. This feature can help with both prospecting and client retention.
Document vault and portal: Document vaults allow you to house documents securely online, and portals allow you to make those documents viewable by your clients. This feature offers organizational and efficiency benefits, as well as 24/7 online access for your clients.
Provider comparisons and request for proposal (RFP) managers: These features allow for side-by-side comparisons of fees for multiple vendors and/or the performance of various fund lineups. They can help you provide valuable vendor research in an organized fashion.
Plan design optimizers: These tools can help you provide a sophisticated level of service to your clients. A well-designed plan has the potential to increase retirement savings, improve participant outcomes, and lower costs for the sponsor through economies of scale.
Employee education: Employee education features often include prepackaged articles, newsletters, and videos. Access to these materials can be a true differentiator.
Plan Data Integration
When making comparisons, be sure to consider how plan data is entered into the system. Most tools require the user to manually account for any lineup changes and to manually update assets for each investment option. Some tools (e.g., RPAG), however, have direct integration with recordkeepers and/or custodians and will automatically update lineups and assets. To be sure, routine and capacity can help accomplish manual updates. But should your resources or time be limited, those options with automatic updates could best meet your needs.
To give you a better idea of the different solutions available, the table below offers a comparison of some of the industry's premier retirement plan management tools.
Ready to Choose?
The right retirement plan management tool can make a tremendous difference for your practice. By researching the various options, you'll be well prepared to choose the tool that will best meet your needs and the needs of your clients.
Do you use a retirement plan management tool in your practice? If so, why did you choose one particular tool over another? Please share your thoughts with us below.