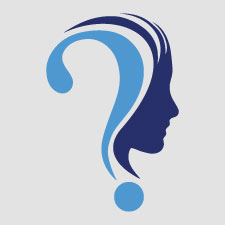 Recently, I came across some interesting statistics: Women "now control more than half of all U.S. wealth," and female investors outperformed their male counterparts by 12 percent in 2014. Would it be surprising to learn, then, that women are less likely than men are to protect their assets with estate planning? Further, as an advisor, what challenges might you face in estate planning for female clients?
To start, many of your female clients are busy juggling professional lives and family demands. Others may not want to face the sobering thought of estate planning or are overwhelmed by a variety of competing goals (e.g., retirement, long-term care, providing for family, and asset protection). As you are well aware, no reason is good enough to put off planning. So, how can you help?
Let's take a closer look at estate planning for female clients—and what you should know to help meet their unique financial needs.
5 Unique Needs
Although estate planning vehicles are the same for both sexes, your female clients may have particular concerns.
1) Women simply need more money. On average, women live longer than men do, and they're more likely to be widowed. Compared with men, women are often paid less and typically work fewer years, resulting in lower social security and employer-provided benefits. Be sure to acknowledge these facts when working with female clients and tailor their planning accordingly.
2) Women often harbor charitable passions. For many women, charitable giving is a key estate planning goal, providing financial and emotional benefits. With philanthropic clients, develop a plan that balances charitable giving with asset preservation and retirement income planning. Some clients may be attuned to the value of other forms of capital. For instance, they may want to contribute their special skills or professional know-how to a charitable cause. In this case, you may need to establish a financial plan that allows your client to volunteer significant amounts of time.
3) Women's needs are often affected by their marital status. Married, single, and previously married women have varied estate planning needs, as do women with blended families.
Married women should be encouraged to take an equal role in the estate planning process to ensure that their future needs are met.
Women in second marriages or with blended families may be particularly concerned with children's needs, as well as protecting their individual interests.
Single women also need planning, as they may wish to provide for their parents, siblings, or children.
4) Women generally need to build relationships, not just assets. It's a fact: Women think differently than men. While men tend to make financial decisions quickly, women may need to get to know their advisor as a person before making choices. In general, women want to work with someone who listens carefully, respects their ideas, and doesn't rush to an immediate solution. With female clients, it can be helpful to walk through how you arrived at your proposed solutions, rather than just presenting them directly.
5) Women want to feel secure and understood. Despite the fact that they're more educated and in control of more wealth than ever before, many women don't feel financially secure. In fact, a recent survey indicates that "the thought of running out of money in retirement is what 57% of women say keeps them up at night." How can you help assuage their doubts? Show that you understand where they're coming from. Often, it's not about running the numbers or showing them a plan. Instead, it's about reassuring them that their concerns are justified and that you're doing everything in your power to help them meet their goals. In addition to offering specific recommendations, let your female clients know that their feelings are valid.
7 Practical Considerations
Keeping these unique needs in mind, consider the pointers below as you help your female clients prepare to meet with an estate planning attorney and maintain their plans into the future.
1) If you're working with a couple, be sure the wife is involved. If the husband is the designated decision maker, develop a relationship with the spouse and encourage her to take an active role in the couple's planning. Chances are, the wife will outlive her husband; if that happens, you don't want her consulting her circle of friends to find a new advisor. Studies show that up to 70 percent of widows change advisors within three years of the husband's death. Build trust now so that she turns to you when she needs help.
2) Help clients get organized. Women often think of others before themselves. Remind female clients that putting their affairs in order can make life easier for surviving family members. They can start the process by:
Preparing a detailed list of their assets and liabilities, including contact information and account numbers
Locating their important paperwork, for example, current estate planning documents (if any), identification (passports, social security cards, marriage certificates), and insurance policies
3) Encourage open communication. When working with a married woman, urge her to communicate openly with her spouse, as well as with you and her estate planning attorney. Take the time to have a candid, thorough conversation about her hopes, dreams, and concerns, as they may well differ from her husband's. This clear, honest communication will pave the way for a more effective estate plan—and reduce the likelihood of mistakes.
4) Address asset protection. Women in professions with high litigation risk (e.g., medicine, law, and real estate) need asset protection planning. Likewise, female entrepreneurs should know how taxes affect their businesses and understand how to plan for succession. As shrewd as your female clients may be when it comes to business, they may not be familiar with some of these other issues. Discuss the business planning challenges that apply to them, evaluating possible solutions. They may even want you to work with their other professional advisors to take some of these matters off their plate.
5) Don't make assumptions. The devil truly is in the details. Collaborate with your clients' attorneys to ensure that their assets are titled properly. Just as important, help them review and document their beneficiary designations to avoid unintended consequences. I'm reminded of a widow and children who came to me after discovering that they had been inadvertently disinherited by the deceased husband, who hadn't changed a beneficiary designation from his ex-wife to his trust. The ex-wife kept the money.
6) Put it in writing. Help your clients document their wishes, in writing. Female clients may convey their intentions in discussions with family and friends, but verbal agreements rarely hold up in court. And, believe me, they certainly don't prevent family disagreements over assets: A local sheriff once contacted me after he was called to the scene of a noisy squabble over family heirlooms. So, if your client wants to bequeath a piece of Great-Grandmother's jewelry to someone specific, be sure that desire is detailed in her will or trust (or, if appropriate, in a document accompanying the will or trust).
7) Keep the estate plan current. In life, change is the one certainty. Over time, family circumstances, personal goals, and laws may change. That's why it's essential for your clients to update their estate plans from time to time. Help them establish a periodic review process to ensure that their estate documents continue to reflect their wishes.
Putting It All Together
By discussing estate planning with your female clients, you can help them develop strategies to fulfill their future needs, goals, and dreams, while reducing the potential burden on their loved ones. Remember, your female clients should be encouraged to take a proactive role in pursuing their estate planning goals. After all, the worst estate plan for a female client is the one she never got around to making—and one size definitely does not fit all.
What other strategies do you use when doing estate planning for female clients? Have you found it more or less challenging to meet their unique needs versus those of your male clients? Please share your thoughts with us below!