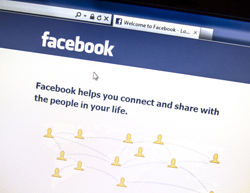 The giant social media site was once touted as the ultimate marketing tool. Now, however, many in our industry question the value of this site—and whether or not financial advisors need Facebook for their businesses.
It's hard to feel sorry for Facebook, but the company does face some huge hurdles. On one hand, there are the core users looking to share selfies and keep up with friends. On the other, there are businesses using Facebook for marketing purposes. The core users don't pay to use the site and don't enjoy unsolicited business posts—or even posts from the businesses they have "liked." All of this leaves Facebook in the unenviable position of trying to simultaneously appeal to its nonpaying majority and generate revenue from businesses.
There are many competing opinions on the value of Facebook marketing for financial advisors. Here are answers to a few of the most pressing questions that you should consider. Whether you choose to create (or keep) a business page—and the amount of money, time, and energy to invest in it—is up to you and your business's specific marketing goals.
How Many People See My Business's Posts and Updates?
Businesses have never been able to reach 100 percent of their Facebook followers. In fact, as the number of posts and "likes" increases, the percentage of followers who see the updates actually decreases. As far as I can tell, Facebook's general business model is to encourage businesses to pay for ads and to promote posts.
Simply put, Facebook has been charging businesses more and more to reach fewer people. EdgeRank Checker's research shows this clearly. For a typical business page, the organic (i.e., unpaid) reach per follower has decreased significantly, as shown below.
To make matters worse, Facebook would reportedly like to get that number down to 1 or 2 percent. Let's say that your business page has 550 "likes." Given Facebook's recent updates to its algorithms, your post will appear on about 35 of your followers' feeds if you don't pay to promote it. Not great, right?
Is There Any Good News?
The recent changes may be disheartening, but remember that Facebook marketing for financial advisors—like all other aspects of your marketing—can succeed with smart, careful management. Here's some more good news:
More "likes" and followers still equals more views for your posts, even though the returns for each additional follower are diminishing.
Updates with audio and visual elements will reach more followers due to Facebook's new algorithms for determining what gets put on your followers' feeds.
Social media profiles, including Facebook, can help boost SEO rankings and drive new visitors to your website.
You can employ several time-saving strategies so that Facebook marketing is less of a time commitment.
A Facebook page offers your target audience and clients another platform to learn about you and your services, as well as engage with you.
So . . . Should Financial Advisors Bother with Facebook?
The assumption has always been that if someone "liked" a page, he or she would see updates from that business. Now this isn't always the case, since businesses that pay for ads and promotion are given priority. This may not sit well with business owners—but Facebook is still too large of a societal presence to ignore.
Should you spend the time maintaining a Facebook page for your business? I'm not ready to say "no," but I do believe that it's something to watch. With quality posts and perseverance, businesses can still reach the same numbers of followers as before, but it looks like it's only going to get harder and more expensive.
Pay attention to how much engagement your posts receive and how many of your followers mention your Facebook posts to you personally. If you engage with your followers on a regular basis and see the numbers of "likes" increasing, great! Continue to consistently push out great content and consider creating a budget for Facebook marketing.
If engagement levels decline, despite everything you are trying, know that Facebook is changing the rules of the game. In this case, consider if you want to keep playing or if it's time to hang up your jersey to focus on other social media platforms and areas of marketing.
The Bottom Line: Facebook Is Only One Component of Your Marketing Plan
Do financial advisors need Facebook? Not really. Can it help you reach your business's marketing goals? Yes!
When you understand how to reach more of your followers on this social media platform and incorporate it into your larger marketing strategy, Facebook marketing can become indispensable for your financial advisory business.
Does your business use Facebook? What challenges have you faced? What successes have you enjoyed? Share below!