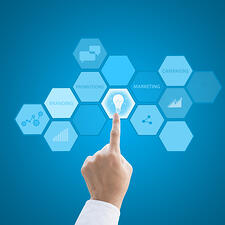 Financial advisors often establish ties with another professional—for example, a CPA or estate attorney—to refer clients to each other, generate leads, and offer more comprehensive services.
Unfortunately, many partners struggle because they don't co-market consistently—or fail to do so in the first place. Don't fall into this trap: once you establish a business partnership, implement strategies to succeed in co-marketing your strategic alliance.
Partnership marketing requires a multifaceted approach. No technique works independently. Here are a few strategies to consider integrating into your plan:
Learn Your Partner's "Elevator Pitch"
Study how your partner describes his or her business, work, and ideal clients. Make every effort to portray your partner the way he or she wants. This helps ensure that your partner does the same for you—and that your alliance has a strong, consistent message about what services you provide.
Refer Quality Leads
One of the greatest benefits of a strategic alliance is referral generation. Focus on quality, not quantity, when referring leads to your partner. In time, he or she will reciprocate in generating referrals and leads for you.
Create Joint Direct Mail Campaigns
Together, you and your partner can reach the same target market more efficiently. For example, you can create and distribute a brochure that advertises both of your services. Also, you and your partner can send information about each other to your prospective clients. These strategies are cost-effective methods to help you reach new groups of customers.
Offer Collaborative Promotions
Consider offering some sort of promotion for your partner's customers, such as a free initial consultation. In turn, your partner can offer discounted services to your clients.
Market Each Other Digitally
If your partner has a website, discuss including a link to your site. This sends a strong message to his or her clientele that you are a trusted expert. You may decide to create a separate website for your strategic alliance. This site consolidates information about both businesses and coordinated services. Also, consider spreading awareness about each other through your social media outlets.
Co-Brand Your Businesses
Some advisors choose to co-brand their strategic alliance—creating combined services and documents that reflect both of your logos. You may decide to co-brand some elements of your businesses, but not others. Either way, unified branding sends a strong message about your collaboration.
Maintain Message Consistency
Throughout the course of your business partnership, you and your partner will need to touch base often to ensure that your message remains strong, authentic, and consistent. Frequently discuss your message to make certain that you're co-marketing as successfully as possible.
How you go about co-marketing your strategic alliance depends on your and your partner's unique relationship and goals. It may take time to develop the right combination of strategies, but with continued assessment, you'll become more successful. Consistently nurturing your partnership is worth the effort since it helps your partnership reach its full potential.
These are just a few of the possible methods you can use to promote your strategic alliance. What strategies do you and your partner use? Share your successes and failures by commenting below.