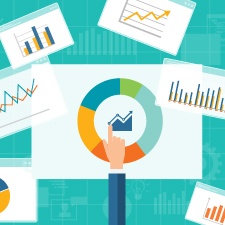 When I was a kid, I transformed my basement into a haunted house and charged the neighborhood kids a 50-cent entrance fee. The goal? To earn enough to buy a new street hockey stick. It was fantastic—complete with scary costumes and decorations and "Monster Mash" playing in the background. But it wasn't profitable. I earned a measly $1.50. Where did I go wrong? I poured most of my resources into the aesthetics without giving much thought to critical factors like my time and effort and finding customers.
Like my younger self, you may be missing opportunities to boost the profitability of your retirement plan business. Here's how to identify some of the barriers to your success—and how to overcome them.
Identify Barriers to Success
There are three core factors that can drastically reduce your ability to run a profitable business.
Your time. Are you focusing on core activities such as client-facing interactions, new business development, marketing your 401(k) services, and helping clients implement a rock-solid plan governance process? Or are you bogged down by noncore activities such as generating reports, researching investments, fielding calls about transactions, or sorting operational snafus? If you're spending more time on the latter, a recalibration may be in order.
Your service model. During the sales process, what do you tell plan sponsor prospects you can do for them? Can you deliver on those promises when they become clients? Your service model may dictate what, and how frequently, you can deliver the services that your clients expect.
For example, consider your answers to these questions:
Are the roles and responsibilities of your team clearly defined and designed to extract maximum efficiency from each team member?
Are you a "do it myself" advisor, a "do it for me" advisor, or a blend of the two?
Are you a full-service advisor, or do you focus on a particular aspect of the 401(k) client relationship (such as investment selection or participant engagement)?
A deeper dive on what you and your firm are good at, enjoy, and are equipped to do is an exercise that can streamline your service offering.
Your pricing. "How much should I charge?" is a common question we hear on the Retirement Consulting Services team at Commonwealth. The answer is, it depends!
Some factors to consider when determining fees include geography, your clients' needs, and the complexity of your solutions. But what it really boils down to is what you can do for your client and the associated value of the services you provide.
An effective way to determine your 401(k) consulting fee is to back into it. First, determine your hourly rate; then, assess a time value for the services you perform and multiply that by your hourly rate. Don't know how much time you devote to a particular service? Start tracking it!
Assess Your Current Profitability in 4 Steps
Next, use your newly gained intelligence to create a process for assessing your current profitability. Here's a four-step process that you can apply today:
1) Articulate the weaknesses that negatively affect your profitability. Write down the activities that you and your team do in a typical month and ask yourself this: what keeps you from prospecting, selling, or cultivating key relationships? Identifying these nonrevenue-generating tasks is a critical component to assessing, and ultimately turning the tide of, profitability.
For example, suppose generating and e-mailing quarterly reports for five 401(k) clients costs you about 90 minutes. Wouldn't you rather use that time to meet with a center of influence, present to a plan sponsor, or host a prospect luncheon?
2) Create a written plan. Next, formulate a written plan that will serve as the blueprint of your profitability assessment. Consider these suggestions when creating your plan:
Be challenging, yet realistic. Harmonize the plan with your capabilities as well as those of your personnel.
Get specific. Hitting laser-focused targets takes more work, but results are more valuable.
Apply time parameters. Will your assessment take place over the course of several months? A year?
3) Execute your plan. As you carry out your plan, keep a keen eye on it. Trust your plan and stay the course, but be nimble enough to recognize when it needs adjustments. Communication with your team is particularly vital to the execution process.
4) Measure progress. Measuring the plan's effectiveness is another critical step. Here are four key areas to focus on:
Financial: Growth in annual revenue, expenses as a percentage of revenue, profit margin growth
Productivity: Revenue goal per producer, time spent on core versus noncore activities
Client-specific: Time spent per client, profitability per client, retention rates
Sales: Number of new clients, cross-selling revenue
Now that you've done the work to identify barriers to success and applied a process for assessing where your firm is today, it's time to follow specific strategies that will help you boost the profitability of your retirement plan business.
Practical Strategies for Boosting Profitability
Shift your focus. Look through a different lens when putting your existing book of 401(k) clients under the microscope. Abandon the traditional modes of client analysis by focusing on:
Revenue per client, instead of number of plans
Cost per client, instead of total assets under management
The amount of time and energy devoted to your clients, instead of how much they pay you
The "right" client, instead of the biggest client
Scale your service model with outsourcing. Your service offerings can be streamlined by outsourcing certain core retirement plan responsibilities to service providers such as a recordkeeper or third-party administrator. As a bonus, many of these outsourced services offer an extra layer of fiduciary protection for your clients.
For example, instead of focusing your attention on investment selection, monitoring, and reporting, you can leverage a recordkeeper's turnkey 3(21) or 3(38) service. Lean on the educational and enrollment specialists that many recordkeepers offer in lieu of spending countless hours prepping and conducting in-person meetings. By snapping on these valuable resources, you'll build efficiencies in your practice that you'll feel in your bottom line.
Clearly define the roles and responsibilities of your team. The list of competencies you need to grow your 401(k) business successfully is long—participant engagement, plan design and technical consulting, sales and marketing, fiduciary support services, client services, and more. Therefore, constructing a team that can carry out your vision is paramount. Expectations of accountability and ownership ensure that team members are crystal clear on who delivers what to your clients.
Nothing Ventured, Nothing Gained
If I had started my haunted house venture with a more disciplined approach, perhaps I would have been left with a bit more profit at the end. Certainly, undertaking this type of review of your retirement plan business will identify barriers to success—such as where you may be "giving away" your services—and how you can gain efficiencies across your practice.
Are you getting bogged down in nonrevenue-generating tasks? What else do you think is getting in the way of running a profitable retirement plan business? We'd love to hear your thoughts.