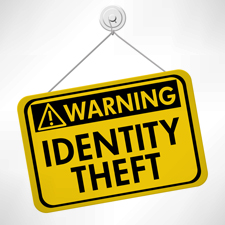 Identity theft is, unfortunately, becoming more and more common. Those who fall victim to this crime may face difficulties in restoring their good name and credit. Thankfully, there are several ways to prevent identity theft and to help your clients from becoming victims themselves.
The Stark Reality
We all know that identity theft can have negative consequences on victims' credit, finances, and emotional well-being. Yet, it's all too easy to think, "That could never happen to me."
Make no mistake; everyone is at risk for identity theft. Criminals continue to develop high-tech methods of stealing personal information and hacking into accounts.
Don't just take my word for it. Here are a few startling statistics:
In 2012 alone, an estimated 16.6 million people, or 7 percent of the U.S. population over the age of 16, fell victim to identity theft, according to the Bureau of Justice Statistics.
According to AllClear, children are 35 times more likely to have their identities stolen than adults.
From fiscal year 2008 through the middle of 2013, the FBI's investigations into identity theft-related crimes resulted in more than 1,600 convictions, $78.6 billion in restitutions, $4.6 billion in recoveries, and $6.8 billion in fines.
These figures are alarming, but it's important to remember that we aren't powerless. Here are a few important ways to prevent identity theft and its unfortunate consequences.
1) Be Suspicious of Anyone Who Asks for Your Personal Information
If someone asks for your personal information, confirm that the request is legitimate. For example, verify that the sender of an e-mail is who he or she claims to be and not someone trying to scam you. If a caller asks for personal information over the phone, it's best to hang up, look up the number of the organization he or she purports to be calling from, and call that number directly to verify the caller's identity.
2) Safeguard Your Personal Documents
Just because your social security card fits into your wallet doesn't mean you should store it there. In fact, you shouldn't keep your social security information on your person at all, as it could easily be lost or stolen. Instead, keep all important documents and statements in a secure location, like a safe deposit box or lockbox. Also, be sure to shred old credit cards, bank statements, cash advance applications, and any other materials containing your personal information that you no longer need.
3) Make Purchases Only Through Secure Websites
Online crime is an unfortunate reality. It may surprise you to learn that credit card information you input when making a purchase can be stolen while it's in transit from your computer to the database that records the transaction. To help protect your data, you should always verify that the website is secure by looking for "HTTPS" at the beginning of the URL ("HTTP" is not secure). Some Internet browsers have a lock feature that you can activate to ensure that your information is safely transmitted.
4) Protect Your Credit Card Information
Keep a written record of your credit card information and store it in a secure place so that if a card is stolen or lost, you'll have all the data you need to cancel it. And, of course, be sure you know where your credit cards are. The moment you can't find a card, don't hesitate to cancel it. The risks associated with a missing card are far too serious.
5) Take Advantage of Free Credit Reports
The three major credit monitoring agencies—Experian, Equifax, and TransUnion—are required to offer consumers a free report once per year, per the Fair and Accurate Credit Transactions Act. This means that you can conduct a credit check every four months. And that's what I recommend—performing a minimum of three credit checks each year. For even more protection, consider purchasing credit monitoring, which will alert you if there are any major changes to your credit report. You may choose a free credit monitoring service or decide to purchase more robust monitoring for about $25 per month, a small price to pay compared with the costs of repairing a stolen identity.
6) Be Aware!
Although these basic measures can help protect you from identity thieves, it's essential to be proactive in safeguarding your personal information. If you think that something isn't quite right or if you see a potential red flag, take immediate action to stop further damage. For more tips on keeping your identity safe—along with actions you should take in the event of theft—visit the Federal Trade Commission's identity theft website.
As a trusted financial advisor, you should examine and discuss all possible ways to safeguard and bolster your clients' financial security, including taking precautions to protect their personal, identifying information. Be sure to share these ways to protect clients from identity theft and make information security discussions a priority.
Do you know any other ways to prevent identity theft? Have you helped a client recover from this crime? Share your thoughts and experiences by commenting below.