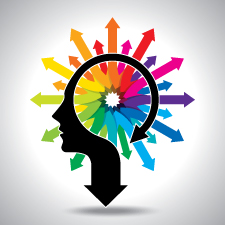 Advisors can struggle with discovering what their clients expect from a financial plan. Many may turn to financial planning software but may be concerned about whether the results accurately reflect their clients' goals. Software is only a starting point in helping clients understand and build their financial plans. To help get clients off on the right path and truly benefit from their financial planning, take a more global view.
So, what do clients expect from a financial plan?
1) Clients Want to Be Heard
But you might have to prod to get them talking. Sometimes, you have to listen to what is not said as much as to what is. Many won't think beyond the financial goal of "increase portfolio returns"; it's your job to help uncover what's really important. Kinder Institute's life planning questions may help elicit clients' true desires:
If you had all the time or money you needed, what would you change?
Imagine your doctor says you have 5–10 years to live. You won't feel sick but will have no notice of the moment of your death. What will you do in the time remaining? Will you change your life? How?
Imagine your doctor says you have 24 hours to live. What feelings arise as you confront mortality? What did you miss? Who didn't you get to be? What didn't you get to do?
Clients who are financially comfortable may struggle with where to commit their resources. Help these clients focus on where they want to go and make arrangements to get there.
2) Clients Want to Be Understood
Avoid listing goals like "retire at age 62." Instead, demonstrate that you've heard their dreams and their concerns. Perhaps a client feels he can't quit a stressful job because he and his wife "need the money." First, help them re-envision what life will be like if he leaves his current employer. By scaling back to a smaller home with lower overhead, for example, they may feel more confident to pursue their true ambitions, such as starting their own business.
You'll also want to help clients prioritize their goals. This can keep clients on track or realign those who've strayed off course. If financial plan adjustments are needed, reaffirm each goal's priority. For example, "Paying for your daughter's wedding and buying a second home are priorities. With your current savings and spending patterns, this could be difficult. Let's review your goals, readdressing which are most important."
3) Clients Want to Feel They're in the Driver's Seat
When clients don't have the resources to achieve their dreams, it's their job to make decisions about which course to take. By taking ownership, clients are more likely to follow through.
Some will look to you to make their decisions. Don't. Challenge them to get past any roadblocks. For example, if a plan has a low likelihood of success, you might say, "Given your cash flow, adjustments are needed if you want to fund your son's college education. What changes would put you in a better position for this?"
When summarizing alternatives, "do nothing" is a possible solution, although results may be unacceptable.
4) Clients Want to Understand Consequences
Your clients' choices will affect their future and families:
Don't let personal biases influence your presentation of the consequences.
Explain potential roadblocks, and create a plan to manage them.
Help clients prepare. Ask, for example, "If your income/investments decreased, which goals would you rethink, reduce, or postpone?" or "If your mother couldn't care for herself, how would you be affected financially—and how would you recover?"
5) Clients Want to Know What's Next
Once clients choose a direction, help them get started. Your experience is invaluable. If resources are scarce, tell them what they can do (not what they can't). Help clients stay the course by asking questions like, "You want to save a specific amount per month to pay for your goal, and you're not doing it. How can we address this?"
6) Clients Want Clarity and Brevity
In no more than two pages, with plenty of white space, create a planning summary:
Reiterate what the client wants in as close to the client's words as possible.
Include observations and issues you've discovered.
Outline potential choices, including what's possible with no changes.
Summarize action steps needed to successfully pursue goals.
So, Where Does Financial Planning Software Come In?
Software doesn't create financial plans but provides underlying analysis. Ongoing planning is where you are most valuable; without it, many plans never get started.
Test potential planning scenarios. Financial planning software can easily run complex calculations. But clients can be overwhelmed with numbers. Too many data points can make clients skeptical: they can fixate on assumptions rather than the big picture. More than one client has reacted with, "You're telling me that you can only earn me 5 percent on my portfolio?" Don't end up running scenario after scenario without getting to the next step.
Software should support your observations (but it's no substitute). Use software to run an analysis of the client's situation. Invite clients to strategize with a "live" interactive planning session. Running what-if scenarios and soliciting client feedback is an excellent technique to engage clients in the financial planning process.
Keeping your financial planning discussions focused on what's most important to clients is a sure way to help them emotionally embrace the plan you recommend for them. And knowing what clients expect from a financial plan is the first step.
What else do your clients expect from a financial plan? Share by commenting below.