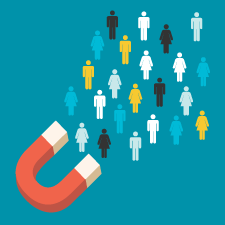 With unemployment rates at historic lows, competition is fierce in the marketplace, and employers are at a risk of losing candidates—or even key employees—to competitors offering additional perks and benefits. So, it's more important than ever for business owners to understand how they can maximize employee engagement and, therefore, retention. The good news is there are a number of small enhancements you can make—ranging from communication to professional development—that can help keep your employees happy in their roles.
1) Change Up Your Staff Meeting
You likely have regular staff meetings to ensure that work is getting done and that everyone is up to date on current and upcoming cases and events. But over time, these meetings can become stale, or they may not be viewed as a valuable source of information. How can you change the status quo?
Begin rotating who owns the agenda. Designate a different employee to create the agenda and run the meeting each time. A fresh perspective and leadership style could prove to be invigorating and prompt new ideas and conversation.
Add an item on the agenda to discuss professional development. This slot should be for employees and advisors to debrief on conferences attended, articles or books read, or professional development courses taken. Have each staff member share what he or she has learned. Encourage teaching among peers.
2) Dust Off Your Job Descriptions
An unusual way to address how to maximize employee engagement is to take a good look at job descriptions. Whether you are part of a two-person office or a multiadvisor firm, you can benefit from having detailed job descriptions for each employee. This provides a foundation for many factors, including compensation, and acts as a continuity document for your firm roles. If you already have written job descriptions, bravo to you. But when did you last review them? If you can't recall, consider doing the following:
Ask your staff to reread their individual job descriptions prior to their annual review to ensure that the tasks they are responsible for haven't changed. This will provide you with a systematic way to ensure that job descriptions are up to date, while allowing you to keep your employees on task and focused on all that is expected of them.
Offer cross-training opportunities. Once the job descriptions are updated, review them for ways to provide cross-training for your employees. Encourage all staff members to broaden their capabilities and knowledge base and to always be setting new goals.
3) Make Your Performance Reviews Interactive
If you have long-term, well-performing staff, it's unlikely you've changed what you cover in your employee reviews, and it's also likely that you're doing the most talking. Let's change the conversation and get a dialogue going where the employee can sense the value he or she brings to your organization.
Ahead of each annual review, ask the employee to complete a self-appraisal form. The form should ask the staff member open-ended questions that you can both discuss when you meet:
What significant accomplishments have you made since last year?
Have you taken on any new tasks or responsibilities?
How have you contributed to team culture?
What professional development activities did you participate in?
What areas do you need to improve upon?
What are your goals for the upcoming year?
This information will get the conversation started, prompting you to talk about upcoming opportunities for growth and development. It will also help your employee feel that you are invested in his or her success, which is key to building a supportive office environment and maximizing employee engagement. People are generally happier when they feel cared for.
4) Get Staff in the Know with Business Planning
The responsibility of maintaining a business does not rest solely with the business owner. Be clear about the goals you have for your firm, and make your employees aware of how their individual roles help the firm achieve its collective goals. If each person feels that he or she is an integral part of your overall business plan and sees how his or her work will contribute to its success, it will not only encourage the employee to work harder, but it will also build teamwork and genuine interest in the company.
As you work on various initiatives, talk to your staff about opportunities available to them to participate. If you envision an employee filling a specific role, make sure that person understands the tasks he or she will be responsible for and tie them back to the firm's progress toward its goals.
5) Take Your Perks to the Next Level
If you currently recognize personal milestones with small gatherings of fun and food, you're halfway there. But local takeout and birthday cards can feel systematic and predictable after a while. Celebrate your employees the way you would your clients—think of something that would surprise them! Donate to an employee's favorite charity for his or her birthday, offer a volunteer day off, or pay for a class outside of an employee's work function that speaks to his or her interests, such as photography or painting.
These additions to your perks can help strengthen your personal bond with staff while rewarding them for helping with the success of your firm.
Small Effort, Big Impact
Making simple changes like these requires minimal resources and can have a big impact on staff engagement, reducing the likelihood of losing employees to other job opportunities. At the end of the day, what it comes down to is keeping employees happy, because when they are happy, they are much more likely to stay with your firm.
What strategies do you use to maximize employee engagement? What have you found works best for keeping employees happy? Please share your thoughts below!