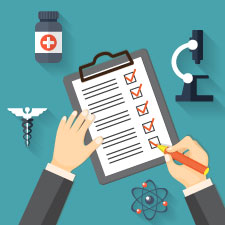 According to a 2014 Merrill Lynch study, respondents cited health care expenses as their biggest financial concern in retirement. Yet only 15 percent estimated how much money they would need to cover those costs.
This is concerning, especially when you look at the numbers. For a 65-year-old couple retiring today and living until age 85, the average cost of health care could range from $220,000 to $360,000, not including potential long-term care costs. Further, the price of health care is increasing more than 6 percent annually. With your clients facing such staggering figures, is it time to start incorporating health care planning into your practice?
To help answer this question, I'll cover some of the health care expenses that your clients—including those who earn higher incomes—may encounter in retirement, as well as provide five steps you can take to add health care planning to your retirement planning services.
Health Care Costs in Retirement
Once your clients retire, Medicare may cover some of their health care expenses:
Medicare Part A

is the primary source of coverage for hospital, skilled nursing facility, and hospice care, but it provides limited coverage for nursing home and home health services.

Medicare Part B

is optional and covers doctor visits, lab tests, outpatient surgeries, preventive care, and medically necessary services and equipment.

Medicare Part D

is an optional prescription drug plan.

Medigap or Medicare Advantage Plans

offer additional coverage.
But what you don't want your clients to overlook is what Medicare doesn't cover. They will be responsible for paying premiums on additional Medicare coverage (Parts B and D, Medigap, and Advantage Plans), as well as deductibles, co-payments, and uncovered costs including dental, vision, hearing care, and certain prescription medications. And keep in mind that all of these expenses are in addition to the potential costs of long-term care.
Medicare Access and CHIP Reauthorization Act of 2015 (the "Doc Fix" law). For high-income clients, there's also the Doc Fix law to consider. It means Medicare premiums for high earners will soon increase up to 15 percent. Over the next five years, this new law will change the way doctors are paid, as Medicare evolves into a system in which doctors will be compensated according to measures such as quality of care, efficient use of resources, and clinical practice improvement. As a result, premiums will increase for high-income clients starting in 2018; however, since premiums are based on income from two years prior, your clients should start planning for this additional cost next year.
Given the expenses that Medicare does not cover, rising premiums for high-income clients, and the potential costs of long-term care, what are the best ways to help your clients manage these costs?
5 Steps to Health Care Planning
To help your clients with this critical topic, consider this five-step process for incorporating health care costs into their retirement plans.
Step 1: Help your clients understand how inflation will affect health care expenses in retirement. Although overall inflation has remained low (1.5 percent last year), the cost of health care has far exceeded that figure, hitting 5.6 percent in 2014 and expected to top 6 percent per year between 2015 and 2023. Your clients will have to save more than they think to account for the increasing cost.
Step 2: Estimate costs in retirement and the impact of living longer than expected. Planning software (e.g., the MoneyGuidePro® Health Care SMART Goal module) can help you project a client's future health care expenses.
The Health Care SMART Goal module, for example, provides estimates for Medicare Part B, Part D, Medigap, and out-of-pocket costs based on the client's modified adjusted gross income, indexed for inflation. The only inputs needed are the client's age and income level. Once you've estimated the costs, you can begin helping the client prepare to cover them. (You'll also need to discuss the potential for long-term care expenses in addition to the cost of regular care.)
Step 3: Review retirement income sources. There are two types of health care costs to plan for:
Known costs

, such as Medicare premiums and deductibles, can be met using income from social security, pensions, retirement accounts, annuities, and investments.

Unknown costs

, such as skilled or in-home care, can be met using a traditional long-term care policy and linked-benefit long-term care products, which combine life or annuity plans with long-term care benefits.
It's important to evaluate your client's retirement income sources to ensure that he or she is maximizing savings and tax benefits to fund these additional costs.
Step 4: Conduct an income analysis. Including the cost of health care in a financial plan is critical to a meaningful analysis of your client's needs. Run a retirement plan using your regular financial planning software to help gauge whether your client has the necessary resources to meet his or her retirement goals. Health care costs should be evaluated annually to determine if needs or costs have changed dramatically, and the plan should be updated accordingly.
Step 5: Look at other solutions to help cover health care costs. From insurance to annuities to investments, there are many possible ways to fund the cost of health care, which you should evaluate based on the individual client's financial picture.
The Time Is Now
With more than 10,000 people reaching age 65 each day and costs continuing to rise, preparing your clients for future health care expenses is critical. By educating your clients about the potential costs of health care as they grow older—and following these five steps to incorporating health care planning into your practice—you'll be helping your clients secure the happy and healthy retirement they've worked so hard to achieve.
Are your clients worried about meeting their health care costs in retirement? Do you account for these costs in your retirement planning? Please share your thoughts with us below.