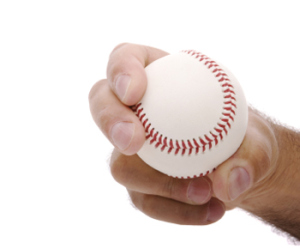 Life throws you a curveball every once and a while. The tragic and unfortunate event that happened earlier this week in Boston was one of those curveballs. On a day when the Commonwealth of Massachusetts celebrates Patriot's Day (a state holiday), we were instead mourning unimaginable injuries and the loss of lives.
Now, here we are on Friday of the same week, glued to reports of a manhunt for the remaining criminal that has locked down all of Boston and many of the surrounding cities and towns, including Waltham—where Commonwealth's home office is. But this isn't a post on terrorism, patriotism, or even heroism. Instead, it focuses on how to handle whatever is thrown your way.
Commonwealth has a well-documented business continuity/disaster recovery plan in place. We have three physical locations (Waltham, San Diego, and central Massachusetts), with three replicated data centers that are on three different power grids, all with generators, not to mention separate phone and Internet lines at each location. But more important than documentation or physical location when it comes to such matters are the two P's: people and practice.
Fortunately for Commonwealth and our advisors, we practice our business continuity plan on a regular basis, so we're ready to react to situations outside the norm. Being a Boston-based company, Mother Nature has a way of providing ample opportunity to test our plan, especially in the winter months. But we've also had power outage issues with our San Diego office, hurricanes, freak tornadoes, and a bunch of unannounced tests that we do at random times. That helped us prepare for how to handle what is happening today in Boston—something that has never been mentioned in any business continuity meetings that we've had: a city lockdown due to a fugitive on the run.
Here's a look at how today's events transpired from a behind-the-scenes business standpoint:
12:30 A.M. – The person who leads Commonwealth's business continuity efforts was watching the news and realized that something might become of the unfolding events and alerted team members.
5:00 A.M. – An alarm was set to make sure nothing major was going on—it was!!
5:15 A.M. – A core team of our business continuity/disaster recovery specialists began communicating about what was transpiring.
6:03 A.M. – Reverse 911 calls/texts/e-mails went out to all members of Commonwealth's Emergency Management Team (EMT)—about 15 people—to schedule a call at 6:30 A.M.
6:30 A.M. – The team hopped on a call and agreed that we needed to close the physical location in Waltham to comply with instructions from state/local authorities.
6:39 A.M. – Commonwealth pushed a reverse 911 call/text out to all managers, telling them of the office closing and that we would be notifying all employees in a few minutes.
6:44 A.M. – All home office employees received a reverse 911 call/text telling them that they should either work from our central Massachusetts location or from home, depending upon their hometown lockdown guidelines or their manager's discretion.
6:49 A.M. – Commonwealth posted a message on our web portal (COMMunity Link) letting advisors know about our plans and possible reduced staffing.
7:05 A.M. – The forward team arrived in our alternative facility in central Massachusetts to prepare the space for the arrival of the home office troops.
7:30 A.M. – EMT team call #2 took place to confirm that everything was going as expected and to confirm that the San Diego crews were coming in early.
12:00 NOON – EMT team call #3 took place to discuss logistics of lunch for the staff, mail, etc.
4:00 P.M. – EMT team call #4 is scheduled.
Although I'm incredibly proud of the team at Commonwealth for all their hard work in making sure that we keep advisors up and running, the important takeaway here is that to be prepared for the unknown, you must practice. And while no one can practice all scenarios, the key is to create a framework that allows for any curveballs to get taken over the center field wall.