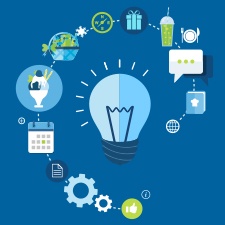 Effective marketing starts with an objective. Are you looking to strengthen relationships with existing clients, for example, or do you want to enhance your firm's brand by demonstrating how you give back to your community?
Once you have a goal in mind, you need to decide what activities or events can help you accomplish it. But that can be easier said than done. As a successful financial advisor, you may have a tendency to rely on left-brain thinking—meaning you do better with facts and figures than with creative tasks requiring you to think outside the box.
If you or a staff member or colleague are having trouble getting those creative juices flowing, click through the following SlideShare for 20 creative marketing ideas you can start taking advantage of today.
What other creative marketing ideas do you have? Have you been successful converting prospects into clients with a particular event?