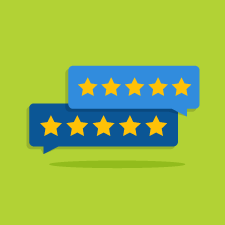 Running an efficient and profitable advisory practice, with happy, satisfied clients who refer you to their colleagues, friends, and family is the goal of financial advisors everywhere. But over time, as your practice grows, you may find that you have too many clients, leading to bandwidth issues among your staff and diluting the client experience. Or, you may not have enough ideal clients to maintain your continued trajectory, which is a different problem altogether.
How do you ensure that you're spending the right time with the right clients, so you can scale an exceptional client experience? It starts with analyzing your book and then segmenting your clients and services.
Analyze Revenue Distribution: The 80/20 Rule
All financial advisors should know which of their clients generate the most revenue. Generally, 80 percent of a firm's revenue is concentrated within about 20 percent of client households. This rule of thumb is fundamental to understanding growth and profitability metrics. An optimized client service model focuses on ideal clients, and replicating those clients helps contribute to smart growth. So, who are these ideal clients?
Identify and Retain Ideal Clients
At best, the backstory of your ideal clients can help define a client niche. Focusing on developing relationships and retaining clients of a particular niche allows you to optimize operations and marketing. There are many processes and materials that can be scaled when you choose to work with a very particular group of clients. And that, in turn, allows you to spend more time doing what you do best—giving advice.
On the other hand, the differences among your ideal clients present opportunities to provide unique, thoughtful experiences. These ideas may be based on the nuances and details you know from your relationship beyond the numbers. There are many industry data points about how frequently you should meet with your clients, for example, but the best information comes from client feedback. Each client's comfort level will be different, and the clients who require fewer meetings can help increase your capacity.
Truly, an ideal client is relative to the advisor's book of business. Do your analysis based on client households to calculate assets and revenue distribution. Then define segments using a scorecard that includes both quantitative and qualitative measures. Below are a few ideas to consider:
Quantitative

Qualitative

How much revenue do they generate for you?
How much do they have to invest?
What is their average age?




How strong is your client relationship?
Do they provide quality referrals?
Do they trust the advice you give?
Are they coachable?
Both the revenue and the relationship are important when segmenting clients into A, B, C, and D categories. Typically, A-client households are in the top 15 percent of revenue and relationship scores. That means A clients are relative outliers on the top half, and D clients are outliers on the bottom half. Advisors can scale services for these clients. But the tricky part is that the majority of clients are Bs and Cs. Since client service models are typically designed for A clients, a common pitfall is for advisory firms to spend too much time with these clients, leaving the largest segment of B and C clients underserved.
This presents a paradox for advisors trying to find the sweet spot between repeatable processes and unique offerings. Luckily, there is an even playing field in the industry. Everyone has the same capacity of roughly 2,080 working hours in the year. How can you make the most of that time? Start by making some tough decisions and letting go of clients who aren't the right fit.
Balance Service and Profitability
Working with the right clients is essential to balancing service and profitability. If a prospect is not a good fit for your service model, the next step is simple: explain that you aren't the right advisor for him or her, and perhaps suggest someone else who could be. But if some of your existing clients don't fit your service model, what's the best way to let them go without leaving them stranded?
Meet with clients in person. Let them know that you have narrowed the focus of your business and that, consequently, you need to part ways.
Identify other advisors in your community who may be willing to take them on. Direct fee-based clients to the FPA website for information about other CFP® professionals in the area.
Harness Opportunities for Exceptional Client Experiences
Once you've weeded out the clients who don't quite fit your firm's service model, it's time to focus on making the client experience truly outstanding for those who remain. Since the value is in the advice, it would make sense that an advisor should first focus on delivering quality, individualized financial guidance. The next best thing is to work toward developing new client relationships. Creating exceptional client experiences throughout the process of giving advice leads to more word-of-mouth referral opportunities. But what's the key to providing this kind of experience?
The answer lies in a strong knowledge of your clients and a little creativity. On a recent Masters of Scale podcast, Brian Chesky explains how Airbnb formed the 11-star experience. The company brainstormed ideas that were not necessarily feasible but that its customers would love. Then, the best parts of those outlandish ideas were simplified into repeatable processes.
Think about what a 5-star experience looks like for your clients. Then, get creative and imagine 6-, 7-, 8-, 9-, and 10-star experiences. Once you've done that, think of pure nirvana—an 11-star experience so amazing that it's illogical or logistically impossible. Finally, use the achievable concepts from these ideas to enhance the client experience. Here are a few ideas to consider:
Maybe it's not in the budget to order a limo to pick up clients before every meeting, but how about sending a car to transport them on a rainy day?
You could host a wintertime luau event at a local hotel with an indoor pool, complete with leis and summery drinks. Or even set up a fresh-fruit smoothie bar in your office's waiting room!
Try asking your existing clients for their favorite recipes and compile them into a book to give new clients as a welcome gift.
A Commitment to Quality
As a service provider in the business of helping individuals and families realize their goals and aspirations, turning people away can be among the most difficult decisions you have to make. Ultimately, however, you have a duty to ensure that you are providing the best service possible to the clients who work with you. Segmenting your services and trimming your book can allow you to provide a more scalable and exceptional client experience, which will help you continue to identify and retain ideal clients for years to come.
Do you have an ideal client profile? More important, do you stick to it? How have you leveraged unique client experiences to reinforce the value of the service you provide? Please share your thoughts with us below!