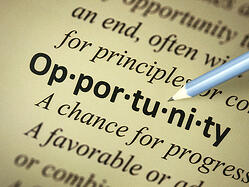 Discussing tax returns with clients benefits you—their financial advisor—in three ways: (1) you gain tremendous insight into their financial situation, (2) you can identify areas for additional financial planning, and (3) you can strengthen the client-advisor relationship with your careful attention and guidance.
How can you make the most of analyzing clients' tax returns? Focus on having meaningful conversations—conversations that delve into the specifics of their financial situation, as well as their long-term goals. Tax returns contain an abundance of information and offer advisors an ideal starting point for presenting clients with a wide range of financial planning options.
Follow these five steps when discussing tax returns with clients:
1) Prepare a Line-Item Review
Before you meet, analyze the tax return line by line, noting any questions and issues you'd like to discuss. Careful examination can reveal planning opportunities and—in some cases—opportunities for adding assets under management.
2) Discuss the Big Picture
Begin the conversation by requesting that clients share their perspective. Ask them to describe how this year's tax return fits into their overall financial situation and their goals for the future. Pay close attention to their explanation of their finances, as well as their demeanor. This will give you a good understanding of their approach to finances and their interest in different planning opportunities—as well as how you can best serve their specific needs.
3) Examine Investment Activity in Detail
A review of investment income is essential when evaluating clients' overall finances. Discuss their approach to investments and their strategy, if one's in place. Examine brokerage and fee-based accounts, interest and dividends, capital gains, and any other items that could trigger a need to restructure the portfolio, diversify investments, or consolidate portfolios. Pay close attention to assets outside of your firm.
4) Look Closely at Their Retirement Income Portfolio
Be sure to discuss the important planning opportunities surrounding retirement—preferably well before clients retire. Consider timing with social security strategies, Medicare, and retirement distributions. Describe how careful planning and repositioning of assets can help minimize taxes on their retirement income.
5) Determine Next Steps and Record Important Information
Most likely, several ideas will arise during these conversations, so be sure to decide on a few next steps before ending the meeting. This may include scheduling a conversation over the phone or in person to implement the financial planning discussed. Record and file important tax information, as well as important issues that arose in your conversation, in preparation for the future.
Dozens of specific planning opportunities may arise. Equally important, however, is the big picture. Listen carefully to their thoughts—and how they'd like to see their financial situation evolve. With this high-level understanding of their finances, you'll be better equipped to provide the best possible consultative services and financial planning.
We want to hear from you. Comment below to tell us about your successes—or failures—discussing tax returns with clients.
This material has been provided for general informational purposes only and does not constitute either tax or legal advice. Although we go to great lengths to make sure our information is accurate and useful, we recommend you consult a tax preparer, professional tax advisor, or lawyer.
IRS CIRCULAR 230 DISCLOSURE:
To ensure compliance with requirements imposed by the IRS, we inform you that any U.S. tax advice contained in this communication (including any attachments) is not intended or written to be used, and cannot be used, for the purpose of (i) avoiding penalties under the Internal Revenue Code or (ii) promoting, marketing, or recommending to another party any transaction or matter addressed herein.