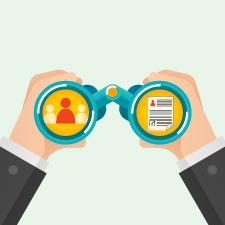 In my role as an associate consultant on the Practice Management team here at Commonwealth, I work with many of our advisors to create documentation that spells out their specific duties regarding business functions and the roles of other advisors in the practice. They want to ensure that their businesses will continue to run in the event of an emergency. But what many of them overlook is what would happen if a staff member were to leave suddenly. Would someone else be able to fulfill that role?
This scenario highlights the need for detailed job descriptions for your financial services staff. Regardless of a staff member's tenure with your firm or his or her capabilities, to minimize interruptions and make sure the office continues to run smoothly, it's absolutely vital for you to have written job descriptions for every member of your staff.
Key Components
Before we dive into the best uses for a job description, let's touch on the key components:
Job title
Job title of the employee's direct supervisor
A brief overview of the role
The body of the job description should include:
The responsibilities and tasks (brief descriptions or bullet points)
The knowledge, skills, and behavioral attributes required to do the job successfully
How to Use It
After you've crafted a job description, consider it a working document that should be shared with your staff to get their feedback. From there, you can use it for a variety of purposes, including the following.
Recruit with ease. What if a long-term staff member were to win the lottery and resign from your firm today? What would you do? With an up-to-date job description in place, you can begin recruiting straight away. Remember, time is better spent finding the right candidate than rewriting or rethinking a job description when you have a position to fill.
Make fair compensation decisions. When it's time to review your employees' compensation, you want to have a strong grasp of the tasks they perform in order to make fair compensation decisions. When you have long-term employees, it can be especially hard to keep track of the responsibilities they've likely taken on over the years. Here, you don't want to rely on job titles alone, as these titles are often chosen based on personal preference and can create an unrealistic comparison in terms of compensation. Instead, a detailed job description can serve as documentation of the value a person is actually providing to your business on a day-to-day basis.
Define a new role. You've had great success with one employee, but what about when it's time to hire the next one? To help define a new role and the type of skills that will be required, create the job description before you start recruiting. Consider the knowledge, experience, and attributes that you would like to see in your ideal candidate. That way, when that perfect resume comes across your desk, you can compare the skills with those outlined in your job description.
Create a job advertisement. The phrasing and information that you use within a job advertisement can come directly from the job description. But the ad should be a short, pithy teaser of the role meant to attract and sell the position and your firm to candidates. It's okay to infuse pieces of the tasks and items from the attributes section of the job description to give candidates an idea of the role, but keep a job ad shorter so you don't scare your candidates away!
Acclimate a new employee. On a new employee's first day, be sure to give him or her a copy of the job description. It's a great conversation starter and a way for the new employee to get acclimated to you and your firm.
Distinguish between employee tasks. If you have more than one employee, job descriptions can help clarify who handles which tasks, plus provide an understanding of functions across the firm.
Cross-train on roles. If you need employees to cross-train for coverage purposes, job descriptions can highlight key responsibilities. They can also serve as a great reference tool when employees are filling in for one another during vacation or periods of leave from your firm.
Showcase value to a potential buyer. If you are in negotiations to sell your practice, showcasing your employee job descriptions can highlight the value that your staff adds to the firm. They also reveal the level of service and client experience that staff provide, which can ultimately affect the value of the practice. For buyers, staff job descriptions are a window into the culture of your firm, allowing them to look beyond the numbers and terms of the agreement.
Beyond the Page
Of course, once you have written job descriptions in place, be sure to review them annually or when a major change occurs in your firm. Remember, they are intended to be descriptive, but they aren't meant to be all encompassing of an employee's work. A great staff member will understand that tasks arise that do not appear in any job description and will go above and beyond the scope of what's outlined on the page.
How often do you review your job descriptions? Do you use them to make compensation decisions? Please share your thoughts with us below!