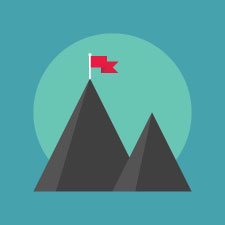 Certain ideas, strategies, and procedures become best practices because other people's experiences and research have proven that they produce desired and reliable results. Applying such practices to your business is, therefore, likely to have a positive and measurable effect. With that in mind, I've collected some best practices for financial advisors to help you find greater success with the myriad roles you play in your firm.
Leading Your Firm
1) Articulate your mission and vision. This is one of your most important leadership responsibilities. What are you trying to achieve, and how will you satisfy those ends? Drafting mission and vision statements can help you and your employees understand:
The direction in which you are headed
How you plan to get there
How each of you contributes to the overall achievement of the mission
2) Create a business plan. Each year, you should create a written business plan, including:
Strategy for where you would like your business to go over the next three years
Specific, measurable, time-bound goals for the current year
Marketing calendar
Budget
Dashboard to track goal progress
3) Foster the organizational culture. Organizational culture doesn't develop on its own—it's something you need to craft. Your culture encompasses your values, vision, client service model, and habits. For many advisors, setting the example is an effective way to develop the culture. Do you want your staff to provide world-class service? Then show them how it's done in your interactions with clients. Do you want a warm and welcoming environment? Then set that tone, and your employees will likely embrace the same behavior.
4) Manage your financials. As the CFO of your firm, you need to understand the numbers. But it's not just about your gross or gross broker/dealer concessions. Be sure you know your overhead and your net as well.
Managing Your Staff
1) Hire quality employees. It's likely that staffing will be one of your first HR functions. Having strong support staff frees you to focus on what you do best, rather than on administrative tasks. It's important to hire staff you can trust, delegate to, and enjoy being with every day. They should be people who share your vision and embrace your values.
2) Create and maintain job descriptions. A good hire starts with the job description, which should be more than just a list of tasks. Rather, it should provide a position summary and the most critical responsibilities associated with the role. Also, it will change as your business needs change, so it should be reviewed and updated annually.
3) Provide regular feedback. Once your staff is in place, develop a system to provide regular and ongoing feedback. This could range from a weekly check-in meeting with staff to a five-minute meeting each morning to keep everyone on the same page. In any case, providing feedback is an opportunity for open dialogue between you and your staff. You can share what's going well and where improvements are needed, and staff can bubble up any concerns to you.
4) Review performance. Conducting a formal performance review twice annually is a strongly encouraged best practice. By providing regular feedback, the formal review will be easier to complete and shouldn't offer up any surprises for your staff. It's also an opportunity to:
Review performance
Establish and review goals
Assess progress
5) Offer professional development. Professional development is an ongoing process, challenging staff to enhance their skills and contribute in new ways. In a small organization, staff members often work in a generalist capacity. Because their responsibilities may cross many functions, their opportunities for development don't have to be limited to a specific area. Encourage your staff to be advocates for their own development. Discuss their interests and the opportunities available to enhance their skills.
Remember, professional development gives staff a chance to have a richer experience through continued personal growth. Further, as they enhance their skills, you'll have more opportunity to delegate, freeing up your time to focus on consultative sales and leadership tasks.
Mitigating Your Risk
1) Develop continuity and succession plans. A continuity plan or succession plan is a necessity to protect your clients, your business, and your loved ones. The two most common types of continuity arrangements are continuity instructions and buy-sell agreements for death and disability:
Continuity instructions provide another advisor access to your client accounts.
A buy-sell agreement specifies the terms under which your practice would transfer legally to another advisor. By completing a buy-sell agreement, you not only ensure continued client service but also provide for the transfer of value to your family.
A succession plan refers to a planned exit from the business—typically, retirement. Just as advisors guide and manage their clients' retirement and legacy plans according to their varied goals, advisors may consider an exit strategy based on their own goals.
2) Create and test a disaster recovery plan. Disaster recovery involves having a plan in place so your business can function in the most difficult times. If effective, it will allow for the rapid recovery and timely resumption of critical operations following a wide-scale disruption or the loss or inaccessibility of staff or location. Once you've drafted your plan, be sure to test it to identify any weaknesses. A viable plan is a key defense against:
Significant losses
Regulatory violations
Client harm
Failure of the firm
Share your plan with staff so everyone knows what to do and where to report in an emergency.
3) Protect your data. Disaster recovery also includes information security and safeguarding business and client data from unauthorized access. Best practices include:
Changing your passwords frequently
Using strong passwords—containing a combination of upper- and lowercase letters, numbers, and symbols
Never sharing your password with anyone
In addition, be sure to keep your antivirus and spyware software programs up to date and to install the latest Windows updates and software patches.
4) Improve processes and procedures. As your business grows, paperwork and administrative duties will increase, making efficiency increasingly essential. Your work processes may be improved by maintaining written procedures and creating repeatable processes.
Marketing Your Business
1) Create a marketing plan. This tool can help you prioritize your marketing initiatives and focus on completing your most effective activities. We've developed a workbook that offers a practical way to create an organized, thoughtful written plan to raise your competitive profile and enhance your ability to attract and retain ideal clients.
2) Create an implementation calendar. The implementation calendar provides:
An ongoing look at activities that have been completed
Activities that are in process
Activities that you still need to complete
The calendar also helps staff effectively organize their time and available resources.
Using Best Practices
If you're using a best practice for the first time, the following steps can help you implement and measure the results of your initiative:
Identify one business process or service you want to improve.
Determine a way to measure the improvement.
Review best practices and adjust them to fit your practice.
Implement the process and measure the results.
Best practices can help you achieve specific results, reduce costs, avoid mistakes, and improve performance. Implementing every best practice shared here would be difficult, to be sure. But applying even one or two to your business can certainly have a positive and measurable effect.
What other best practices for financial advisors have you used in your business? Have you seen measurable effects as a result of implementing these practices? Please share your thoughts with us below.