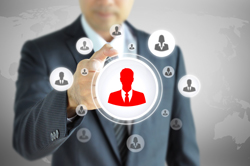 When it comes to attracting and hiring talent, the competition is fierce. Large companies draw candidates by offering a broad array of benefits and high salaries. But smaller firms lack the advantage of economies of scale, so it's usually not feasible for them to provide robust benefits or pay above-market value for a position.
Given this reality, you may be wondering how your firm can recruit and retain top talent. As a member of Commonwealth's Practice Management team, I often suggest these key recruiting strategies for financial advisors to help differentiate your firm and showcase how the employee experience can rival—and even exceed—that of any other employer.
Consider What Prospective Employees Want
Before you create your recruiting strategy, put yourself in your prospective employees' shoes—or remember back to a time when you were looking for the right job. We all want to work where we're appreciated, we do impactful work, and we are continually challenged. Be sure to touch on these wants as you recruit and interview candidates.
Articulate What Makes the Work Experience at Your Firm Unique
Unlike in larger companies, employees in small firms work closely together, and this can provide a competitive edge. Moreover, when you work with 40,000 other employees, it's difficult to stand out.
Emphasize that your firm is different. Be sure that your prospective employees know that not only is every member of your staff valued and appreciated on a personal level, but he or she will also have the ability to contribute in many different capacities. For example, one employee may organize a client event one day and work on cost basis the next. This varied, interesting work may appeal to many candidates.
Also, be sure to carefully consider the defining characteristics of your firm's culture. Define what makes working at the firm unique, fun, and purposeful—and share this with all prospective employees.
Craft a Smart Job Description and Ad
Although a job description is intended to capture the most important tasks associated with a position, it's also an opportunity to illustrate potential growth. For example, many advisors have successfully developed administrative staff who later assume responsibility for cost basis, RMDs, and product research. In your job description, you may want to emphasize these opportunities, as well as the supportive work environment you offer.
Just as you would market yourself to a prospective client, you should market yourself and your firm to a potential employee. Your job ad should highlight your own years of experience, the group of established clients with whom you work, the strong reputation you've earned, and so forth. This can alleviate any concerns that your firm has an unproven track record and make job candidates eager for the chance to work with you.
Bridge the Benefits Gap
Many advisors provide some level of benefits to employees, primarily in the form of paid time off (PTO) and a retirement plan like a SEP- or SIMPLE IRA. Within that framework, they have adopted a number of creative strategies to compete with larger companies. You may want to consider taking the following steps to offer additional benefits to your current and future employees:
Provide an attractive PTO policy. As many people struggle to maintain a work/life balance, time off has become a valuable incentive. Some advisors have revised their benefits to include additional PTO to help attract talent that may be looking for a higher pay grade. In cases where long-tenured employees have reached the maximum base salary, this benefit is a way to continue motivating them to perform at a high level.
Consider creative solutions to offer medical benefits. This is probably the single greatest challenge advisors face. First, not every advisor offers health insurance. For those who do, some have adopted creative solutions, such as:

If a candidate or employee has coverage elsewhere, the advisor provides a small stipend (e.g., $400) to help with co-pays or other costs not covered by the medical plan.
If a candidate or employee requires medical coverage, he or she can explore possibilities with companies like Benefit Protect, which serves as a broker to negotiate individual and small group policies.
Some advisors have asked candidates or employees to purchase their own health insurance, offsetting the cost by contributing specific amounts toward premiums. In this way, an employee has the flexibility to select a policy that provides the right level of coverage at a rate that is affordable for him or her.

Offer other perks. Think about your business and professional network and determine whether there are other perks or benefits you can consider. For example, some advisors offer a company-paid life insurance policy, short-term disability, or discounted tax services through their professional contacts.
Provide Flexible Work Arrangements
If your firm is able, offer to accommodate employees' schedules. For example, allow an employee to work from 7:00 A.M. to 4:00 P.M., instead of 8:30 A.M. to 5:30 P.M., or offer an employee the option of working four days a week for 10 hours a day. Current and prospective employees value having control over their day and schedule, so this can be a powerful perk.
Many businesses now allow employees to work from home. If you're not sure whether this would work at your firm, try it for a period of time and then assess the experience. Did you have the right level of coverage in the office? Was the employee productive? This gives you the chance to adjust or eliminate the arrangement.
Consider Tuition Reimbursement
By providing tuition reimbursement, you're offering current and prospective employees an attractive option to grow professionally. In addition, this is a major step toward creating an environment that supports and fosters continuous learning. You can deduct the reimbursement amount from your taxes.
If you offer tuition reimbursement, make this investment go further by asking employees currently taking courses to lead a meeting where they present a concept or idea they've learned and explain how they plan to put it into practice. It's unlikely that the CEO of a major corporation is giving his or her employees this type of personal attention!
Hiring can be a difficult, competitive process, and it may become more so in the future. Adopting one or two of these strategies can make a big difference in your efforts to recruit and retain top talent. Once you hire the best candidate—whether it's for a junior advisor, advisor, or staff position—be sure to impress him or her right away with strong leadership practices that can help reinforce that your new employee made the right decision.
Is your firm currently recruiting? Have you successfully attracted and hired top talent? Please share your thoughts and experiences by commenting below.