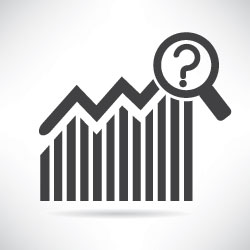 In 2014, the Employee Benefits Security Administration conducted nearly 4,000 civil investigations, 64.7 percent of them resulting in monetary recovery. While you may hear only about the high-profile class action lawsuits involving Fortune 500 companies, there are risks to plans of any size that don't meet their fiduciary responsibilities. For example, in LaRue v. DeWolff, Boberg & Associates (a firm with about 200 employees), an individual plan participant—not part of a class action—was allowed to sue his employer.
So, how do you find success in this space? Anticipating and answering plan sponsor questions for the retirement plan advisor is a great start. Knowing what questions they may ask, along with a keen awareness of ever-changing regulations and product offerings, will help you meet your client's expectations.
Let's investigate some questions you might expect from a plan sponsor (and the right answers)!
The "Big 3" Questions: What Plan Sponsors Want to Know
In "Selecting an Advisor," the CFP Board of Standards offers guidance to people looking for a financial professional. The 10 key questions included on this list are relevant to the qualified plan arena as well. In particular, there are 3 plan sponsor questions for the retirement plan advisor that you should be prepared to answer.
1) What Are Your Qualifications?
Any potential plan sponsor client worth your time is going to want to know if you're qualified to do the job. Along with holding the appropriate registrations, advisors who are committed to the retirement plan marketplace have usually obtained one of several specialized retirement designations.
Accredited Investment Fiduciary® (AIF®). This designation focuses heavily on building a sound fiduciary process and seems to be the most popular. With only about 5,100 advisors with this designation in the country, it's definitely a barrier to entry.
Certified Plan Fiduciary Advisor (CPFA). This is a new designation offered through the National Association of Plan Advisors. By earning the CPFA, the advisor demonstrates that he or she has the "expertise required to act as a plan fiduciary or help plan fiduciaries manage their roles and responsibilities."
Certified 401(k) Professional (C(k)P®). This designation recognizes a combination of substantial practical retirement plan management experience and completion of a comprehensive and highly specialized educational program.
Chartered Retirement Plans SpecialistSM (CRPS®). Having either this designation or the AIF is a requirement of many top retirement plan advisory programs, including Commonwealth's own Retirement Plan Consulting program. Further, earning such a credential helps assure clients that you know how to create, implement, monitor, and document a process to manage and mitigate their fiduciary risk.
2) What Services Do You Offer?
Potential plan sponsor clients will want to know about the fiduciary services you provide. Your services may fall into one of the following categories:
Full-service advisor ("the quarterback"). This is a hands-on role. You are the go-to person for everything related to the plan, which may include:
Investments
Participant education and/or advice
Vendor management (e.g., vendors should keep you informed of all communications)
Fee and service benchmarking
Compliance testing
Committee management
Plan design
Your job is to minimize the burden for the employer while maximizing participant results. You may not necessarily provide all of these services, but you can ensure that deliverables from all parties are reviewed and executed.
Investment services only. Here, your focus is on investment committee management, investment policy statement generation and review, fund monitoring, and fund replacements. You may also conduct vendor searches.
Participant services only. These services can focus on one of two areas.
Participant education, including:

Prepackaged seminars on general financial planning topics, college saving, estate planning, etc.
General 401(k) education meetings

Participant advice
Project-based services. These are one-off projects that you might do for a plan sponsor:
Plan assessments
Vendor searches
Qualified default investment alternative (QDIA) reviews
Audit file reviews
Regardless of which category you belong to, your ability to clearly articulate (verbally and through a service agreement) which type of advisor you are, and to create a repeatable and scalable process for all clients, will go a long way toward helping you find success in this space. Taking a consultative approach to developing, implementing, and following a consistent process for all facets of the retirement plan is key; this includes but is not limited to:
Investment monitoring
Benchmarking
Vendor searches
Participant education
Above all, be sure to document your process. Remember, ERISA is ultimately a process and procedure law, as opposed to a law based on outcomes.
3) How Will I Pay for Your Services?
The answer is, in whatever way works best for the plan sponsor and its employees. While a large migration from commissions to fee-based business is taking place and the top retirement plan advisors are predominately fee-based, how you get paid is secondary to the needs of the plan.
Successful retirement plan advisors typically have business with several vendors, depending on the plan's needs. And plan fee structures may be presented in various ways:
Rate: flat dollar amount, hourly amount, or amount based on a percentage of assets
Frequency: one time or ongoing
Method of payment: taken from plan assets or billed to the plan sponsor
Regardless of payment structure, your ability to be objective and independent is critical to helping plan sponsors fulfill their fiduciary responsibilities.
Take Responsibility
It's worth noting that those who find success in this marketplace first and foremost work with clients who take their fiduciary responsibilities seriously. You want your clients to ask questions; those who don't may be too much of a risk for you to take on. There are plenty of plan sponsors out there who don't realize they are fiduciaries or who feel that their fiduciary responsibilities are just hype. I can assure you that the chances of being subject to a plan audit (which could uncover breaches of fiduciary responsibility) are higher than ever due to hiring of additional auditors and the synchronization between the Department of Labor and the SEC.
Promote an Environment of Learning
Obviously, there are many more questions for the retirement plan advisor that potential clients may ask. But the three outlined above are especially pertinent to the retirement plan space. Your ability to address these questions, and to articulate your answers and your value proposition, is what will help set you apart from the many other advisors out there. So, the next time a request for proposal or request for information comes across your desk, use it as an opportunity to illustrate all the resources and knowledge you have at your disposal.
What other questions have plan sponsors asked you? How do you prepare to answer these questions? Please share your thoughts with us below.