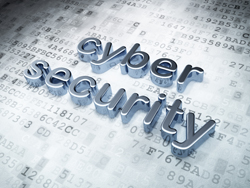 Cybersecurity is more important today than ever before. Without a doubt, we use the Internet every day for a wide variety of reasons—and the risks of doing so are very real. To protect our finances, identities, and privacy, it's vital to educate ourselves about online threats and make protection a priority.
To promote this, the Department of Homeland Security, the National Cyber Security Alliance, and the Multi-State Information Sharing & Analysis Center host National Cyber Security Awareness Month, now in its 11th year, to raise awareness about cybersecurity, share resources, and improve online safety.
As professionals in the financial planning industry, our responsibility to promote cybersecurity extends beyond our jobs and families; we must do all that we can to help clients, too.
How can you do this? Take time this month to explore the following three sites, and encourage your clients to do the same:
2014 National Cyber Security Awareness Month. This site, from the Department of Homeland Security, offers detailed information about the campaign's events. It also provides numerous resources and ideas as to how you can promote increased online safety yourself. For example, host a cybersecurity event for your clients, or share tips that you find interesting with colleagues.
Stop.Think.Connect. This site's materials, presentations, and handouts can help facilitate your discussions with your colleagues and clients, as well as your friends and family. You may find the resources for small businesses particularly useful for assessing data accessibility and security measures, including the FCC small business cyber planner, mobile safety tips, and physical security guidance documents. The information for students, young professionals, parents, and older adults may interest your clients, so consider sharing the pertinent information with them.
Stay Safe Online. This resource offers a wealth of information for you and your clients to be safer while using the Internet. Learn to keep a computer free from malware, secure a home network, protect against identity theft and fraud, set up parental controls and mobile devices, and shop online more securely. Consider reading the information for small businesses, including tips on assessing your office's risk, protecting your customers, and training your employees.
Throughout October, be sure to follow the events and discussions on social media through the hashtag #NCSAM. If possible, attend any National Cyber Security Awareness Month event that piques your interest.
Efforts to improve cybersecurity won't end come November, but this month's campaign is still a great opportunity to brush up on the information available, take steps to improve your personal and business's cybersecurity, and promote online safety to your clients.
Are you attending any National Cyber Security Awareness Month events? Are you taking any extra steps to promote online safety this month? Share below!