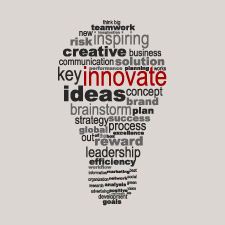 A client event can be a great way for financial advisors to strengthen client relationships, meet prospects, and market services to an interested audience. Hosting a successful one, however, can be challenging. While an event may seem effortless, the planning, organizing, and executing required are certainly not easy tasks.
To help ensure that your event succeeds, carefully consider and select the idea. It may seem obvious, but most clients and prospects won't attend an event that doesn't appeal to them as a fun or worthwhile use of their time.
Find the Right Idea to Achieve Your Business's Goals
How should you find the right event idea for you? To begin, articulate your objectives for the event and your business's specific goals. For example, if you want to express your gratitude to clients, this event will be very different than one set up to educate clients or get introductions to prospects. The chart below digs a little deeper into this concept, detailing the business objectives of different event types and possible event ideas.
Best Practices for Successful Planning
Before making a final decision, it's a good idea to put yourself in your guests' shoes. Would you be excited to take time out of your busy schedule to attend the event? If your answer is yes, those whom you invite will probably feel the same.
Thoughtful, strategic event planning for financial advisors will go a long way in guaranteeing that you achieve your business objectives. Here are a few important best practices to help you solidify a great idea and concept for an event. Be sure to read our detailed guide, 112 Marketing Ideas, for additional ideas and suggestions for fun, memorable events (as well as other marketing campaigns).
Consider your personal passions. Build events around your personal interests, such as wine, cooking, fishing, sports, art, or golf. You'll likely be a more enthusiastic host and, in turn, increase your chance of connecting with prospects.
Work backwards. Consider creating your guest list first and then grouping invitees based on commonalities. This enables you to design events that cater to their specific personalities, interests, or challenges.
Leverage wholesalers. Reach out to your local wholesalers at mutual fund and other sponsor companies to learn what resources may be available to you at a lower cost.
Contact a speakers bureau. If you're looking for a high-profile speaker for a large-scale event, contact a speakers bureau to find all types of speakers, such as motivational, sports, and wellness speakers. This approach can be more costly, but it can help you attract and reach ideal prospects.
Search locally. Events held at local venues, such as museums or sports facilities, or held in conjunction with local events, such as an Independence Day fireworks display, are often popular.
Get emotional. For educational events, consider topics that stir an emotional response. For example, if you're hosting a presentation about retirement planning, don't focus solely on the technical mechanics of developing an income plan. A balanced discussion about the risks of running out of money or paying out of pocket for health care may elicit a stronger reaction—and the impetus to take action.
In the end, hosting client events is all about creating a situation where you can connect with your guests outside of the office in a meaningful, memorable way. A great idea, along with careful planning, is critical for making this a reality.
Be sure to stay tuned here for upcoming posts about how to promote your event and generate new business and clients from your events.
Have you planned a client event recently? How did you determine your objectives and the event idea?