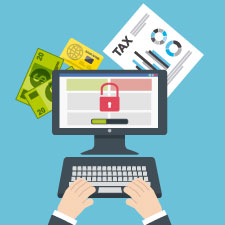 It's likely that you and many of your clients have already started thinking about taxes. Unfortunately, another group is also getting ready for tax time: identity thieves.
As you know, there's a significant increase in the sharing of sensitive information—both online and via mail—during tax season. This presents an ideal opportunity for identity thieves to steal your clients' personal information and possibly their identities.
How can you help your clients avoid tax-related identity theft? You can start by understanding the problem and then educating yourself on possible solutions.